There is a belief among successful business leaders and Entrepreneurs that "you can't succeed alone."  This is usually in reference to the importance of having a team or network of people that can help lead you towards your goals.  It is about delegating.  Sometimes, however, the help you need is in tools and resources that can help you reach your goals faster.  Part of increasing productivity is using great task management apps that simplify your life.
There are several options available.  I have highlighted 9 in this post.  These were chosen for its simplicity but most importantly for the ability to get the job done.  I recommend that you don't get too caught up in trying them all.  You can get lost in all the details and the search for the right productivity app may actually become a deterrent to your productivity.
So where do you begin?  Match a productivity app with your style of task management.
How do you go about managing your to-do's?  Do you group them in a certain way?  Are you in need of extra details, or do you keep task descriptions short?  Are you more visual and want to measure progress?
Your answers to these questions will help you in deciding which task management method works best for you.  If you do fine with a simple to-do list then look for a grocery list style app.  Do you need more flexibility from your system, then try a GTD style app.  More visual?  Try a Kanban board app.
10 Task Management Apps that Increase Productivity
Any.do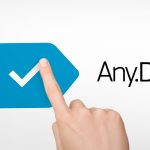 (Android, iOS, The Web, Free or Premium version)
One of the more popular apps, Any.do gives you the ability to keep your schedule on track with to-do list, reminders, notes as well as the ability to share lists with and assign tasks to others.  It even has a voice-entry feature for ease of use.  A voice-entry feature lets you add items to your task list just by speaking.
Calendar integration is available for better task list management. Further enhance your productivity with cross-platform support for sub-tasks, notes, and file attachments.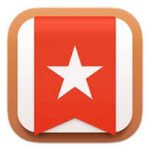 Wunderlist (Android, iOS, Web, Free or Premium version)
The beauty of Wunderlist is in its simplicity. It gives the user the choice to create a bunch of list groupings (think GTD) and under each of those groupings, a list of tasks. You can have as many contexts as you want and as many tasks in each context as you want.  Your tasks can have a due date, reminder, a note, or a star.
The ability to sync to all of your other devices is a bonus.  Your list is organized by categories, and you can even add new tasks by sending yourself an email.
Remember the Milk (Android, iOS, Web, Free or Premium version)
This productivity app has a large following.  In addition to allowing you to set time limits, locations, and automatic updates when a task is finished, this app is very user-friendly.   It also allows you to share tasks with others.
Other great features are its Search Wizard that allows you to quickly find a task and Smart Add.  Smart Add allows you to quickly create a task by typing.  As an example, by entering, "Review sales reports weekly Monday at 8 a.m", the app will create a recurring task for Mondays at 8 a.m.
The app also allows syncing to Gmail, Google Calendar, Twitter, Evernote, and Outlook.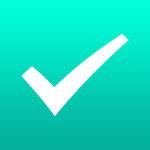 Checkmark 2 (iOS)
This app is more of a reminder app than a complete task management app.  When you are within a certain radius of a new location (home, work, grocery store, etc.), that venue's to-do list will pop up, reminding you right away what you need to do. You simply name your locations and the reminders based on the location.  Example, you can set a reminder to buy milk every time you are at the grocery store.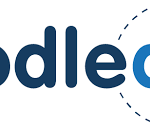 Toodledo (Android, iOS, Web, Free)
Toodledo has been around for a while and continues to be extremely popular.  It is one of the best web apps for keeping track of your tasks and projects with an incredible amount of features.  It has also been featured on many top GTD and productivity app list.
Some of its task management features are; creating folders and subtasks, prioritizing tasks, creating tags and starring tasks.  It also has a hotlist and the ability to create goals.  Toodledo comes with a calendar and time tracking function and gives you the ability to collaborate on tasks.  A popular feature as well is a habit tracker allowing you to track and build great habits.
Toodledo has the ability to connect to many popular services and devices to allow you to access your tasks from anywhere.  There are more than 50 third party apps and tools that are built upon their free and open developers API.
The app also has data visualization that allows you to create and customize graphs and charts to see an overview of your productivity.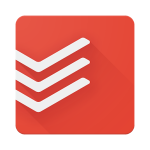 Todoist (Android, iOS, The Web, Free with Premium option available)
If you're looking for a to-do list app that works on all your devices, has great features for monitoring your productivity, and gives you flexibility on the organization of tasks, Todoist is for you.   This app allows you to break tasks down into sub-tasks and also see an overview of your week, with larger more pressing tasks highlighted. Plug-ins are available for most web browsers and Outlook email.
It has a great data visualization features and gives you Karma points based on user set preferences that measure your productivity.
This is the app I use.  I have tried several others but enjoyed this one the most.  Nothing really magical about it that other apps don't have.  It just spoke to me the most. Remember, that is the idea.  Finding a task management app that works for you and not necessarily the one that is most popular.  I have paid the $29/year fee for the premium option but it is not a must.
I love the #"name of project" feature to quickly add tasks to projects.  The app also has a smart add function where I can quickly add recurring tasks and set deadlines.  I currently have several projects created for work as well as projects for personal use and my LeadGrowDevelop.com brand.

Do.com (Android, iOS, The Web, at time of writing $10/month)
Recently launched, it quickly gained a reputation as an easy to use task management solution for individuals and team.  It also has the great functionality to plan and prepare meetings.
"Day at a glance" allows you to easily see what you have going on, every day.  It displays all your meetings as well as information on all the attending participants including the information you need to prepare. Prepare for your meetings by setting an agenda, sharing it with participants, uploading files and taking private notes to ensure everyone is on the same page.
If ROI tracking is important to you, then you will love their Do Insights function.  It tells you about the hours, dollars, and energy spent in your organization, giving personalized advice about how to approach meetings and productivity in your organization.
Syncs with Google Apps for work, Office 365, GoToMeeting, Slack, Evernote and Zapier.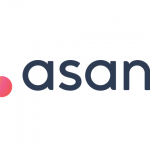 Asana (Android, iOS, The Web, Free with Upgradeable options)
Asana is the product of former Facebook co-founder Dustin Moskovitz and former Facebook employee, Justin Rosenstein.  With this app, you create Workspaces – which are really more than projects. You can even create projects inside of Workspaces.
Workspaces essentially are, "areas of focus" that you need to keep organized.  They have several layers to them so you can manage tasks and projects within them.   Projects are the backbone of Asana, as opposed to tasks in other systems of note.
Think of Asana as a digital Kanban system for team projects.  With tasks, projects, conversations, and dashboards, it allows teams to move work from start to finish.
Milanote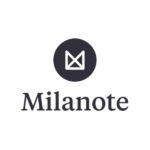 is a tool for organizing your creative projects into beautiful visual boards. Created to replicate the feeling of working on a wall in a creative studio – visual, tactile and sometimes a bit messy – Milanote is a great fit for freelancers in both the marketing and design spaces. Milanote has heaps of built-in templates to help you get started with a variety of different projects, from creating a moodboard to set out the visual direction for a project, to writing that perfect creative brief. Its sharing features make it a great option for those who regularly provide work to clients for feedback.
Milanote's basic plan is available for free with no time-limit.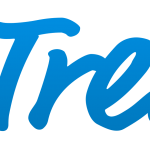 Trello (Android, iOS, Web, Slack, Free with Upgradeable options)
Trello is a great Kanban system or Scrum system that allows you to work more collaboratively with your team and get more done.  Trello's boards, lists, and cards enable you to organize and prioritize projects in a flexible and rewarding way.  You can also integrate the apps that your team already uses directly into your workflow.  Power-Ups turn Trello boards into living applications.
If you are visual, this could be a great option for you as it allows you to see all the steps in the workflow in one place.  There is even a Gmail Chrome Extension that allows you to quickly add an email to a list on a board.
Whichever task management app you choose, let it adapt to your needs and style and not the other way around.  Sometimes we get so caught up in trying to use the system properly that we forget it is meant to serve our needs.
Which task management system have you tried?
Other Productivity Resources:
The Pomodoro technique for drive Productivity
Planning Habits that Drive Productivity
David Allen's Getting Things Done Productivity Methodology
The Agile Kanban System for Driving Productivity
Productivity Toolbox:
If you are looking for ways to become more productive, download my "Productivity Toolbox" ebook. It has 54 Productivity Apps for busy people.