With every new year comes a feeling that you can get a fresh start.  The past and your failures were part of another year.  Now you can plan and focus on remaking a new year the way you want it.
Quotes are a great way to get recharged and inspired.  Sometimes, all you need is to find that one quote that ignites new thought or fuel your mindset.
If you feel like you need a fresh start, let one of these quotes motivate you.
27 Fresh Start Quotes
"The beginning is the most important part of any work, especially in the case of a young and tender
thing; for that is the time at which the character is being formed and the desired impression is
more readily taken." -By Plato
"Almost everything comes from nothing."- By Henry F. Amiel
"Though no one can go back and make a brand new start, anyone can start from now and make a brand new ending." – By Carl Bard
"Celebrate endings – for they precede new beginnings." – By Jonathan Lockwood Huie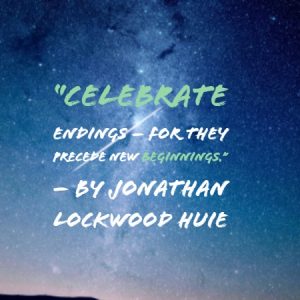 "Happiness is not a station you arrive at, but a manner of traveling." – By Margaret B. Runbeck
"You will never win if you never begin." – By Robert H. Schuller
"Great things are not done by impulse, but by a series of small things brought together." – By Vincent van Gogh
"There will come a time when you believe everything is finished. That will be the beginning." – By Louis L'Amour
"The secret of getting ahead is getting started. The secret to getting started is breaking your complex overwhelming tasks into small manageable tasks and then starting on the first one." – By Mark Twain
"Each day is the beginning and the ending of my life." – By Lorrin L. Lee
"A journey of a thousand miles must begin with a single step." -A popular Chinese Proverb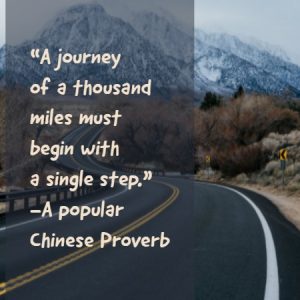 "All achievements, all earned riches, have their beginning in an idea." – By Napoleon Hill
"Do what you can, with what you have, where you are." – By Theodore Roosevelt
"Dreams are renewable. No matter what our age or condition, there are still untapped possibilities within us and new beauty waiting to be born." – By Dr. Dale Turner
"The secret to living the life of your dreams is to start living the life of your dreams today, in every little way you possibly can." – By Mike Dooley
"When one door closes another door opens; but we often look so long and so regretfully upon the closed door, that we do not see the ones which open for us." – By Alexander Graham Bell
"When you feel that you have reached the end and that you cannot go one step further, when life seems to be drained of all purpose; what a wonderful opportunity to start all over again, to turn over a new page." – By Eileen Caddy
"Take the first step in faith. You don't have to see the whole staircase, just take the first step." – By Martin Luther King, Jr.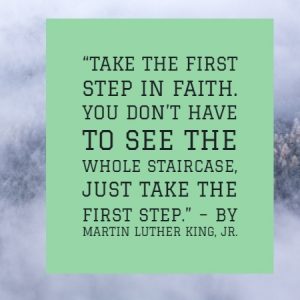 "Do not wait until the conditions are perfect to begin. Beginning makes the conditions perfect." – By Alan Cohen
"He has drawn back, only in order to have enough room for his leap." – By Friedrich Nietzsche
"I'm not afraid of storms, for I'm learning to sail my ship." – By Louisa May Alcott
"Where annual elections end, there slavery begins" – By John Adams
"Failure is the opportunity to begin again more intelligently." – By Henry Ford
"The darkest night is often the bridge to the brightest tomorrow." – By Jonathan Lockwood Huie
"If your ship doesn't come in, swim out to it." – By Jonathan Winters
"With the new day comes new strength and new thoughts." – By Eleanor Roosevelt
"Life isn't about finding yourself. Life is about creating yourself."- By George Bernard Shaw
Which quote is your favorite?
Our lives can get pretty hectic and it can be easy to get lost in our actions. When we are so focused on what is ahead, we forget to pause, reflect and find ways to energize our minds. These 5-minute motivation posts are meant to give you that recharge. The goal is to give you a 5-minute Vitamin for your mind through quotes, posts and videos. It is also meant to challenge your thinking and inspire you to take action.
Don't miss out on any posts! Subscribe to the weekly series of #5minutemotivation. Click on the link on the left to get started, or the image below.