With economic instability on the rise, businesses all over the world have struggled with uncertainty—especially during COVID-19. Thankfully, there are ways you can turn business uncertainty into business opportunity.
There are four key areas of uncertainty that small businesses, growing startups, and entrepreneurs should prepare for.
Predictable future: a clear enough future to forecast.
Alternate futures: a limited set of possible futures.
Range of futures: a broad range of possible futures.
True uncertainty: the inability to define future outcomes.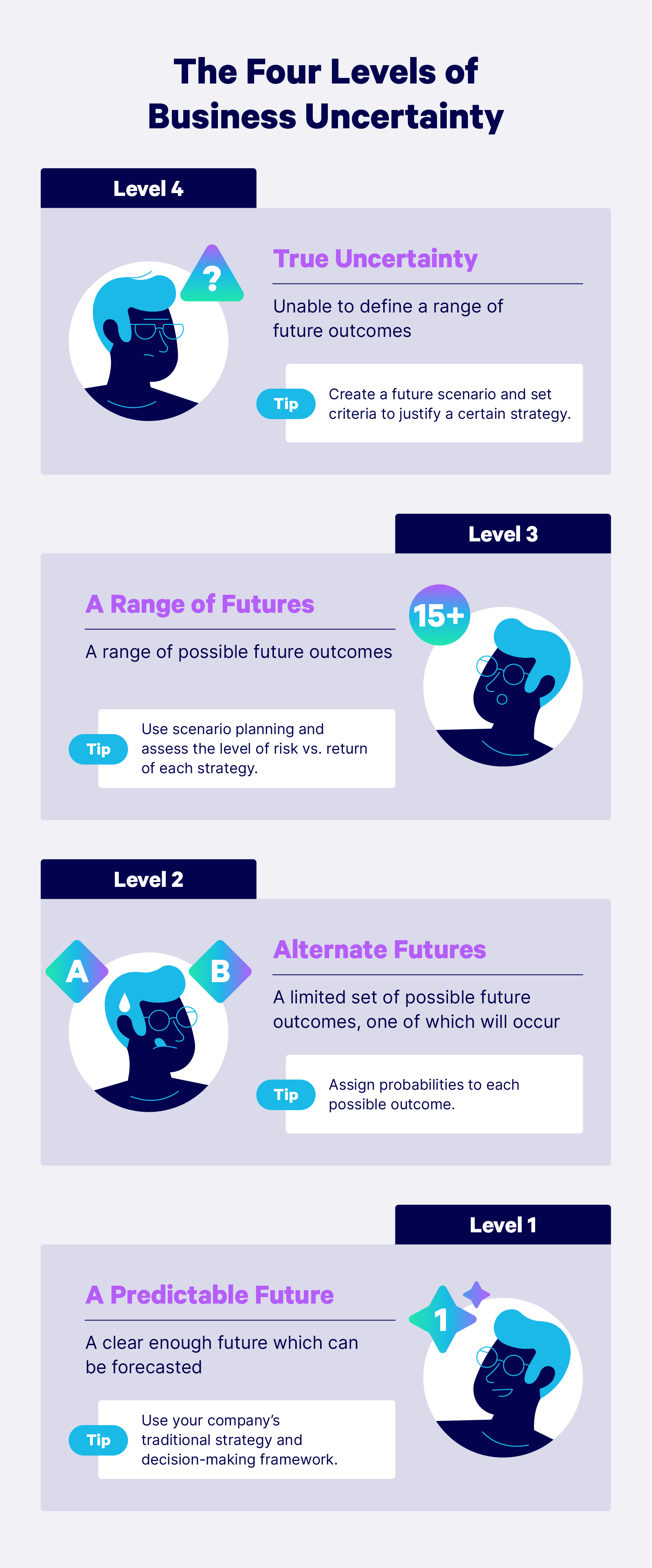 Thankfully, there are a number of resources entrepreneurs can use to prevent instability and grow their professional career. One of the best strategies to use is uncertainty advantage, which is a way to create new sustainable ways of doing business. Many startups have used the advantage approach successfully by expanding to new markets and diversifying sales channels.
Another tool business owners can use to overcome uncertainty is scenario planning. You can create a scenario analysis by defining a set of possible futures based on anticipated obstacles.