Flexibility is the buzzword of the era, as it turns out since companies are continuously looking for simpler and more affordable ways to go beyond the old-school nine-to-five model. This benefits the workers as much as it helps the businesses in question, but knowing how to effectively handle your external workforce and all your external collaborations can transform your potential to grow. Now that outsourcing to contingent workers, freelancers, and agencies is skyrocketing in popularity, your business should make sure to implement a powerful outsourcing strategy.
Some processes are easier to manage when they are outsourced, but some require a more strategic approach to work for your company. Whether you're looking for season-based outsourcing potential or you want to hire people globally without having to open up an office for every location, take these outsourcing tips to heart to maximize productivity and growth for your company.
Make sure you integrate all communications
Outsourcing enables you to hire people and entire agencies of experts from all over the world. Without any limitations as to who you want to work with, you should understand the competition is fierce, and others will try to find and hire the same people you're looking for. To make your business a more appealing prospect in the eyes of your outsourcing partners, you should enable seamless remote communication for all.
All your external partners and employees want to know what kind of infrastructure you have in place that allows them to integrate easily with your full-time, on-site staff. Treating every piece of your organization, including the outsourced work, as part of a whole will help everyone connect and work together more efficiently.
Determine what's worth outsourcing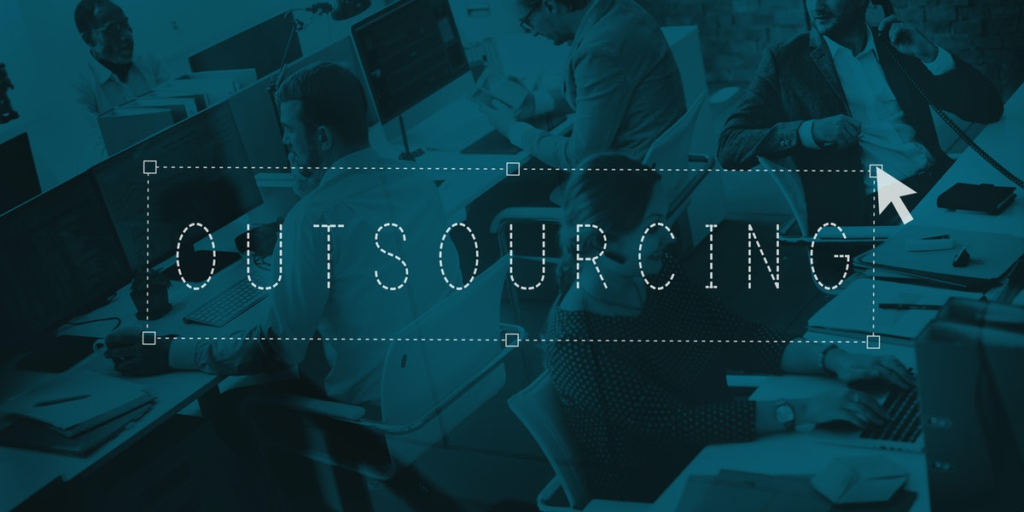 The appeal of outsourcing shouldn't be more relevant than your business's actual need to outsource something. Consider what kind of services you should outsource that can help your business become more productive and efficient.
Maybe you should outsource social media management, the entire marketing output, or content creation alone. Then again, there are companies dedicated to handling location-specific customer support, which can be extremely helpful due to language barriers. Evaluate your needs regularly and determine specific goals before you move forward.
Let experts handle the legalities
Setting up a legal entity and an office in every part of the world where you want to work with potential partners and employees can be costly, time-consuming, and often legally impossible. To overcome this common outsourcing obstacle, you can actually outsource the outsourcing, so to speak. You can accomplish this if you use professional employer of record payroll services that can also deal with other essential legal tasks and represent your business in the countries where you want to work with local talent.
In addition to payroll, the EOR will make sure that you have a good onboarding strategy and solid contracts that are in line with the local laws and regulations. Not to mention managing taxes and other issues that would otherwise cost a fortune to handle internally. This kind of representation will open doors for your business to hire and outsource without worrying about borders.
Always ask for a report
The fact that you're outsourcing a portion of your processes and projects means that you've already evaluated the benefits of the decision. Are you really accomplishing the desired goals with outsourcing? How impactful is the outsourcing process from start to finish? Have you found any issues in your external collaborations?
To stay aligned with your business goals, always focus on creating data-driven reports that will give you an unbiased perspective of how successful this endeavor is for your company. Ask your partners to deliver monthly or quarterly performance reports to see if you're achieving the desired results or if you should restructure the collaboration in any way.
Make sure you research each potential provider
Finally, knowledge should be the basis of every decision you make when it comes to deciding which services you should outsource. Every potential external employee or partner agency should be diligently researched before you commit to a long-term relationship.
Fortunately, you have options across the world, and the number of your potential partners is only growing since more companies are choosing to collaborate in this way every day. Add to that, you have access to several reliable and unbiased platforms for reviewing businesses so that you can make sure you're about to partner with a business that will represent your goals in the best possible way.
Over to you
No matter what you decide to outsource and to whom, you will soon realize that your business needs assurances and the right legal framework to truly leverage outsourcing without setbacks. Once you handle the fundamentals, you will be able to focus on the selection of the right candidates to work with you externally, and on optimizing the relationships one day at a time.
A well-defined outsourcing strategy can make all the difference in how your internal operations will move along, as well. Having the right people by your side externally will enable your teams to become more productive, eliminate redundant tasks, and manage your resources more efficiently. Hopefully, the listed tips will help you achieve all of that, and so much more.
About the author: Mike Johnston is an experienced blogger and editor with a background in creative writing and digital media. He's produced thousands of pages of original, engaging content for numerous online publications throughout his career. Mike's specialties are business and technology, but he also often writes about travel, lifestyle, and work-life balance.