I have been trying to get more disciplined when it comes to my nutrition and overall health.  Now that I am 45 years old, I find myself having to work harder to keep my energy levels high.  So when I was approached by Naked Nutrition about reviewing one of their products, my interest was piqued.  The product I ended up choosing was Naked Collagen.  Based on my current needs, I was curious to see if this product would help me with some of my health goals.
What does Collagen do?
One of the reasons I chose a collagen peptide protein powder is because collagen is the most abundant protein in your body and a major component of connective tissues in tendons, ligaments, skin, and muscles. Consuming collagen provides health benefits including joint health, youthful skin, healthy hair, protecting cartilage and bones, and workout recovery.  You can eat foods that are high in protein but it won't necessarily give you the collagen your body needs.
Anne Kelly, MD, medical director at the Holland Biomedical Clinic stated, "I think of collagen as another ingredient in the recipe that delays aging, but it's not just a beauty product for the skin. It is the brick-and-mortar foundation for multiple functions in the body."
Collagen is the most abundant protein in the skin and makes up 75 to 80 percent of your skin.  Collagen is found in the middle layer of the skin, called the dermis.
Here are some of the finding of the benefits of collagen supplements:
Skin
Studies have shown that regularly ingesting hydrolyzed collagen can help support overall skin health and combat the effects of aging.  It can reduce the appearance of wrinkles, increase skin hydration and smoothness, and support skin elasticity.
Joints
Collagen helps maintain the integrity of your cartilage, which is the rubber-like tissue that protects your joints.  Some studies on collagen have shown that taking collagen supplements may help improve symptoms of osteoarthritis and reduce joint pain overall.
In one study, 73 athletes who consumed 10 grams of collagen daily for 24 weeks experienced a significant decrease in joint pain while walking and at rest compared to a group that did not take it.
Help Prevent Bone Loss
Consuming collagen supplements may help reduce the risk of bone disorders such as osteoporosis. They have the potential to help increase BMD and lower levels of proteins in the blood that stimulate bone breakdown.
Helps Increase Muscle Mass
There is some evidence to suggest that using collagen supplements may help increase muscle mass.
Some other potential things that collagen may help with include:
maintaining a healthy gut
maintaining a healthy weight
reducing anxiety
improving mood
promoting healthy nail and hair growth (this particularly interested me as with age, my hair has been thinning out and falling out more frequently)
I didn't want to take a new supplement without understanding the side effects and deciding on whether those side effects risks were worth the testing of a new product.
In general, the side effects of collagen supplements are mild and can include:
diarrhea
a general feeling of fullness in the stomach
rashes
The rashes were of some concern but either than that, the side effects I felt were something I could live with.  Even the general feeling of fullness seemed to be more of a benefit than a side effect.
When I first received Naked Nutrition's Collagen Peptides Protein Powder, I was impressed by the value of the product.  It is important to mention that I received the product free in exchange for the review.
It comes in a 20 OZ container and I have been using it for over 3 weeks now and still have enough for another 2.
What's inside the Naked Collagen?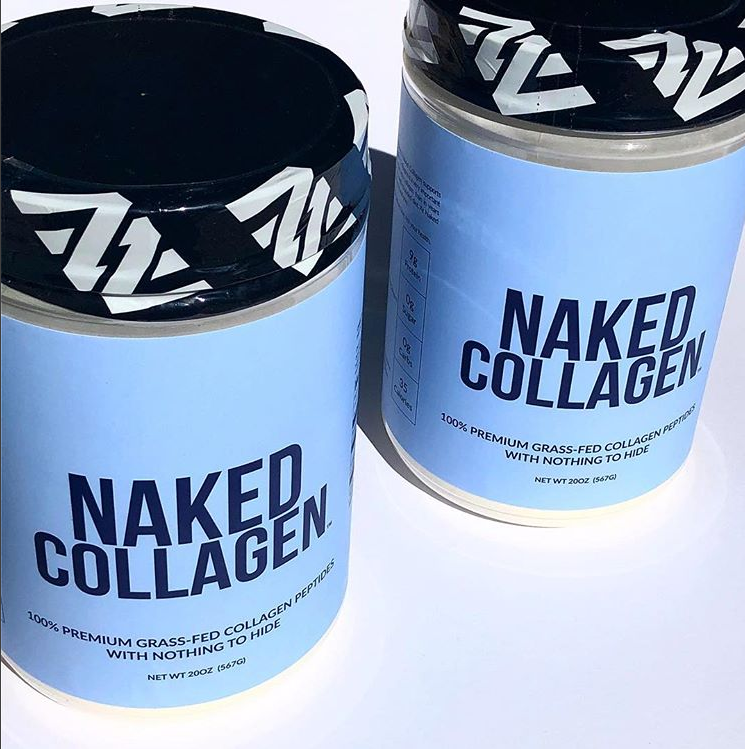 Here is what is written on their website:
The Naked Difference:
From Pasture-Raised and Grass-Fed Bovine Hides from Europe
No Artificial Sweeteners, Flavors, or Colors
9 Grams of Protein and 0.6 Grams of BCAA's Per Serving**
Only One Ingredient: Grass-Fed Bovine Hide Collagen Peptides
GMO Free
Dairy Free, Soy Free, and Gluten Free
Growth Hormone Free, no rBGH or rBST
Paleo and Keto Friendly
Here are my results from taking it every morning with my morning coffee.  The first thing I noticed immediately was how quickly and easily it dissolved in my coffee.  I also have tried it with almond milk and felt that either in hot or cold liquid, the results were the same.  One of the issues I have had in the past was the taste of powder products.  I was happy to see that Naked Collagen was tasteless and odorless.  This was a big plus in ensuring consistency in taking the supplement.
After about a week, I started to notice that I had more energy and didn't get tired until about 9:30 pm.  If this sounds early, I usually get tired after 8 pm.  I was hesitant to believe it would do anything for my knees who have given me problems for over 10 years now.  Surprisingly, I started to notice less pain when bending down, making squats a possibility again.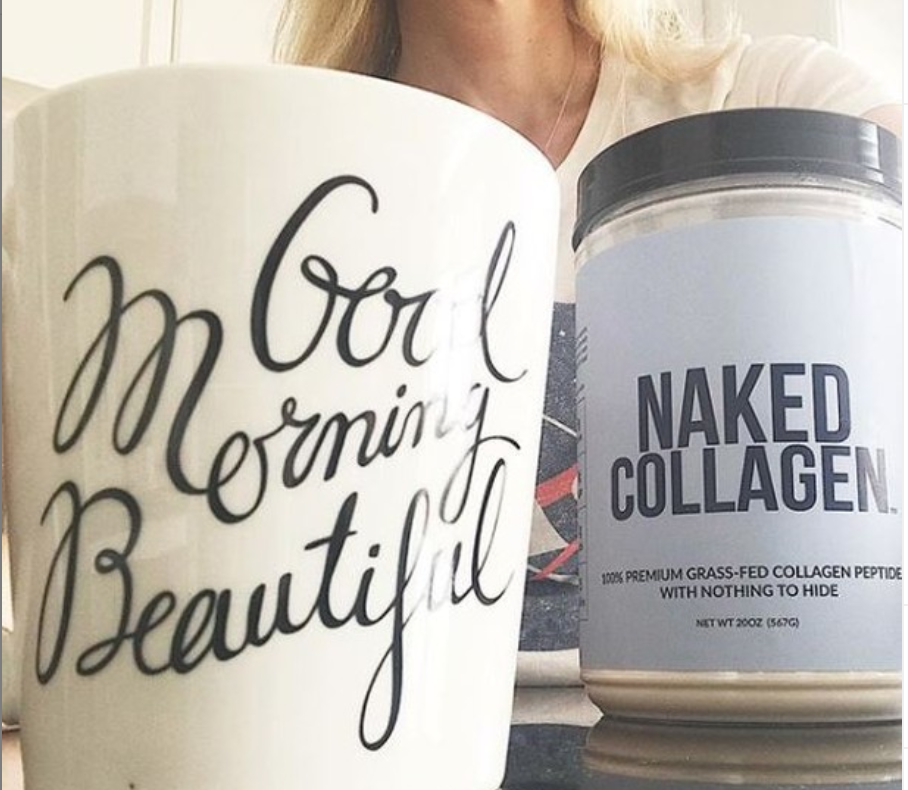 I love the fact that it has 46% of your calcium intake and 9g of protein, key ingredients that I try to consume daily.
While my hair seems to now have a natural shine, I have yet to see clear effects on my skin. To be fair, I have only been using it for 3 weeks.  From what I have experienced so far, I am sold on its benefits and will be a future consumer.
I want to thank Naked Nutrition for sending me a great product for review.  They were patient while I asked for time to truly test the product.
If you want a few recipe ideas for their protein products, they have a few great protein powder recipes ideas on their site.
I am also having a giveaway to help promote Naked Nutrition's product.
See the details below for a chance to win a $25 Amazon E-Card
$25 Amazon Gift Card Giveaway
[rafflepress id="2″]
ABOUT NAKED NUTRITION

We strip away all of the marketing and gimmicks that many companies use today. We sell products with only the purest ingredients.
At Naked Nutrition, we strive to help you meet your nutrition and fitness goals by being transparent about what we sell. That way you know exactly what's going into your body, and what's more important than that?
From Grass-Fed Whey Protein to Pea Protein Powder to Organic Brown Rice Protein Powder, Naked Nutrition provides the purest supplements. Our proteins are loaded with essential amino acids and no artificial sweeteners or colors. Our commitment to offering the best protein powders and supplements extends to all our products including Powdered Peanut Butter, Casein Protein, Creatine Monohydrate and more. No additives means your body gets more of what it needs and not what big agribusinesses use to pad their bottom line. Take your nutrition to the next level with Naked Nutrition.