Essential Alexa Skills For Marketers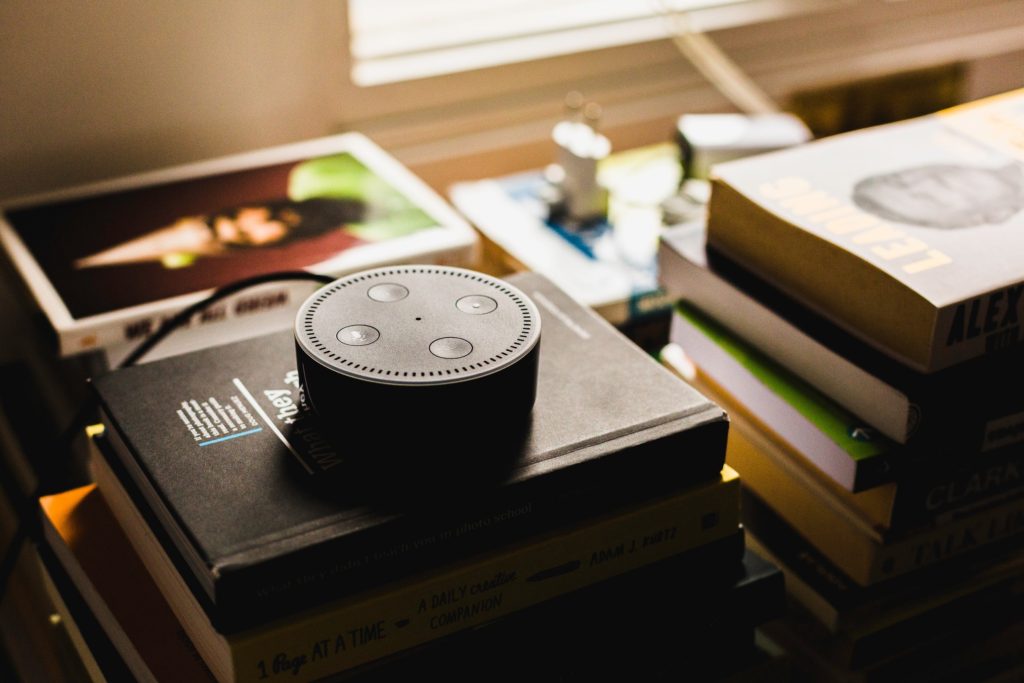 If you are new to Amazon Echo and you have only just started to use Alexa for the first time, this will be a bit of a new world to you.
Alexa is a great service which will provide you with many tools to make your everyday life easier. You can set alarms with it, stay in touch with it and even come up with new recipes. However as well as personal use, Alexa can be great for your business and your career skills.
Within Alexa, there are applications known as skills. Skills are made by lots of different brands and companies to provide you with things like weather updates, podcast and even pizza delivery. You can use skills for any task but today we want to focus on marketing.
If you are a marketing professional and you want to use Alexa this year, here are the skills you absolutely have to download.
Teknicks marketing news
The first skill we will look at is this one:https://www.amazon.com/Teknicks-Internet-Marketing-News/dp/B076J1HBYK/ and it is a great one for your everyday marketing. Marketing news will always update you with new software and trends and this will allow you as a brand to provide something much more tangible and up to date to your audience.
Marketing School
If you want to learn some key marketing skills while you are at home you can use this skill to give you classes and handy resources to help you improve: you can get a 10 minute flash briefing each day on the topic of your choice and this means that you can learn in small chunks and gain a working knowledge of the industry.
GaryVee 365
If you have ever heard the #AskGaryVee Show, then this skill is a great one for you to download and use a flash briefing for each day. This skill is focused on giving your motivation the success in marketing as well as allow you to learn about trends and culture and how to engage with real people every day.
The IMPACT Show
The IMPACT show is one which is often on Facebook live and this skill will allow you to stay up to date with episode if you miss them. The show talks about growth and marketing in the world today and it can really have a positive impact on your marketing and how you choose to approach your audience.
Web Analytics
Marketing largely is about the different data you collect and analyze each day and we need to be able to keep in touch with our web and social stats to know how successful we are. This is why the web analytics skill is great besides it will share your analytics with you each day and this will allow you to stay in the loop.
Authentic Digital Marketing Tips
We all have days where we have a struggle with inspiration when it comes to marketing, and with this skill, you don't have to worry. Every day you will gain a tip or two to help you in your thoughts and this can often lead to you seeing a campaign from a different perspective. It will make life a lot easier and you'll be able to gain actionable tips to make your marketing better.
ChatBot for Slack
Slack is a great tool for you to use if you have a marketing team who need to work together to succeed with a project or campaign. When it comes to successful marketing it is important for you to stay in the loop and with this skill you can stay in touch with the slack messaging tool and this will make it easier for you to chat without spending a lot of time typing.
TED Talks
TED talks are great things to use for our marketing and they can be a good way to gain some real inspiration and motivation. You can get TED talks delivered to your Alexa every week and this will allow you to listen to inspiring people in your industry and gain some great ideas for your own work.
Unofficial Seth Godin Blog Post Reader
Seth Godin is a marketing guru that many of us follow and it is easy to get lost in the posts. If you don't have a lot of time to read the posts yourself each day we have a handy solution for you. There is an Alexa skill where she will read all of the posts to you and this can make your life much easier.
Growth Hacking Tips
Growing as a business is perhaps one of the hardest things of all and it is something which can be a real issue for us. However, this skill will bring some great tips and tricks for you every day to help you become the best you can be as a business this year.
Dominos
Now, this might not be a skill which is technically made for your marketing skills, but we all need some fuel when we are working hard marketing every day don't we? This skill is one which will allow you to order your favorite pizza by voice and you can even ask Alexa to track your pizza and give you updates now and again! It will make life so much easier and this is a great way to get some fuel for your important marketing work!
There are a lot of wonderful applications and skills you can use to help you with your marketing and this will allow you to gain some real motivation, inspiration and it will allow you to get the best out of your marketing campaigns. Have a look today and see if there are skills which can inspire you to be better and build a more exciting set of campaigns for your brand.  Alexa is a handy tool and one which can be utilized for both your home and professional life too!