Remodeling your kitchen can be one of the most exciting endeavors when it comes to achieving the dream house you always wanted. The kitchen is often the heart of the home, and having it designed properly, with the right layout and the best materials is the ultimate goal. However, there are some common mistakes people easily make when upgrading their kitchen. Here are some of them and how you can best avoid them.
Starting Without a Timeline
Having a timeline is essential to make the remodeling process as seamless as possible. While delays are to be expected, having a plan and sticking to it is the best option. Sometimes, people might begin the remodeling process without being certain of what they want their overall concept to be. Remodeling contractors start their work in one area of the kitchen, and after they are done, this does not match the rest of the space.
The best way to avoid this is by taking a critical look at your kitchen. What are the spaces you think could use some improvement? Keep in mind how the entire area will look once these changes have been made. Will you need further changes? Things like lack of storage or a layout that makes the cooking process a clumsy one are some of the most common pain points in kitchens.
Once these things have been considered, you can detail a plan and establish a timeline, leaving some room for inevitable delays. This way, you will have an approximate end date for the remodeling process.
Not Keeping Track of Your Budget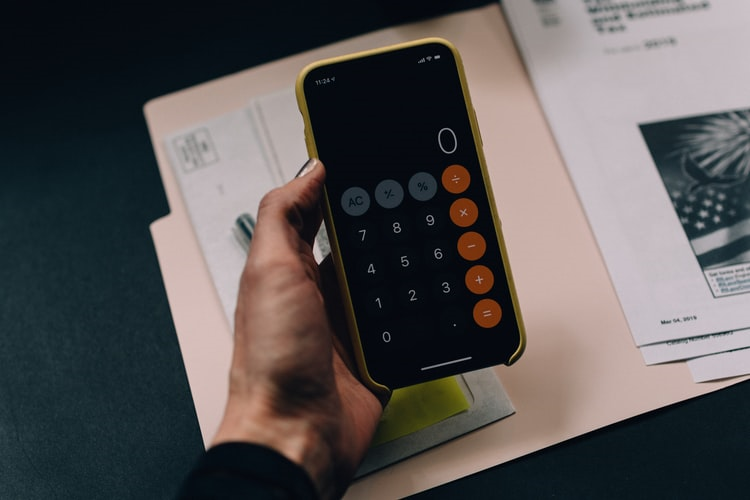 Once a plan and a timeline have been established, it's time to create a budget. Kitchen remodeling, when done right, is rarely inexpensive. The idea is to not overspend but also to make an investment that will secure your remodeling will last.
One way to create a good budget is by identifying the priority areas according to the pain points identified in your kitchen. Usually, a great part of the money goes into appliances; however, cabinets, counters, and other necessities should also be included in the budgeting process.
A very important tip for owners of older houses is to allocate additional money to unexpected expenses. Sometimes, old houses need pipe changes or other additional spending due to their age. Having an emergency fund for this will help you in not going over budget.
Leaving underutilized spaces
Sometimes, little nooks can be utilized for storage. Similarly, add-ons to a cabinet can make a difference in how you organize your kitchen items. The same is true for ingenious designs such as pantry pullouts. All of these allow you to make the most of the space you have.
Storage space is one of the most needed things in a kitchen. By making sure every possible space is used in a way that doesn't make it look cluttered, you are increasing your efficiency in the kitchen.
Plus, using these spaces wisely can also be a money saver. This is because when there is insufficient storage space, people end up buying additional items to put away ingredients and cooking items, resulting in extra expenses that could have been avoided.
Forgetting Your Kitchen Layout
The sink, the refrigerator, and the stove are known as the work triangle. This is because these three areas are the ones people use the most while cooking. Therefore, it is important to keep this in mind and make sure these three areas are close to each other. If the refrigerator is too far from the stove, for example, coming and going to gather ingredients will lead to inefficient use of your time.
To avoid this, always keep in mind the layout of your kitchen. When you purchase your appliances, make sure they will properly fit in the spaces you have designated for them. Furthermore, make sure they are positioned in a way that makes the workflow smooth and comfortable for you or anyone doing the cooking.
Going for it without professional help
We live in an era of DIY, and some things can indeed be fixed without professional help. However, when it comes to an investment as large as kitchen remodeling, getting a professional opinion is the way to go to get the best possible results.
Even if you are planning on taking on this endeavor because you enjoy the work, a kitchen expert can help out in the initial parts of the project. They can help you identify pitfalls and avoid mistakes they are used to managing every day. Also, they might provide some useful insights and ideas and elevate your kitchen upgrade to the next level.
When looking for a professional, make sure they are a reputable group, as sometimes going for a cheap option can lead to low-quality work and stressful delays. It is important to take some time to do the proper research on who you will be trusting during this process.
Buying low-quality appliances
There are two opposite ways to make the wrong decision regarding appliances. One of them is choosing the cheapest option. This might lead to a short useful life and the need to replace the appliance sooner than expected, which ends up being more costly. The second way is by choosing the most expensive appliances without truly considering the quality.
Very often, expensive appliances are so costly because of luxury considerations or how pretty they look. However, pretty does not equal durable, and it is important to choose a resilient option. Kitchen appliances are used constantly, and the more durable the item, the best results you will have for your investment.
You can also use your remodeling process as an opportunity to go for energy-efficient items. This will not only help the planet, but it will also help you save on your electric bills in the long term.
Another note on appliances is to make sure you don't leave them for last. You want to make sure the cabinets and countertops have the right dimensions for the appliances you are getting. The best way to achieve this is by choosing your appliances first and determining the surrounding layout according to their measurements.
Author's Bio
Claire Zimmerman is an enthusiastic and creative writer at AllState Service Group. Her main goal is to spread information about home remodeling and interior design trends.