The photography sector is booming. Through the development of a visual social media culture online and the peaks in engagement for image-type media, businesses have had to shift their communication strategies. Their users and clients want to get to know them better, through pictures of the office, the team, and various events. For the corporate world, a photo is the natural extension of a company's personality. As a result, even companies like Microsoft have chosen to introduce a personal photo profile approach to interact with co-workers, partners, and clients.
Microsoft Teams, which stands in direct competition against Slack, brings a fun and personable platform that resembles a chat group. The addition of profile photos gives the tool its playful personality in a professional environment. Photos can make a great deal of difference in the workplace: They encourage co-workers to engage in the conversation and contribute to the overall teamwork. When facing customers, a photo of your team and your premises reassures just as much as your credentials. And finally, quality photos in blog posts and PR articles are a must if a company wants to aggregate readers.
In other words, the business world needs a professional photographer. While it is fair to say that, as a photographer, you probably juggle with individual and corporate clients, you need to develop the right balance of personal and professional approach to appeal to both audience groups.
You need to be personal
A photo opens a direct connection to someone's thoughts and psyche. Not that it is the window to the soul, but a good photographer captures the emotion and intensity of a moment – whether that moment happens during a wedding ceremony or a business conference. The image serves as an emotional testimony, which is why it is so difficult for a lot of clients to find the right photographer for their projects. Your role is to develop a trust relationship with all your clients to be able to produce the right shot. Ultimately, there is no secret: You can't build a trust relationship if you don't interact at a personal level. Even if you are hired to produce team photos, you need to spend enough time with each employee to help them relax and get ready for the camera. As a rule of the thumb, it takes 20 to 40 minutes to take a good portrait, and it's the time you need to develop the personal bond between you and your subject.
But you can't afford not to be professional
However, you can't stretch your personal attitude to all aspects of your photography business. Indeed, there are different levels of trust that you need to develop with your clients. At the time of the photo shoot, you are working on a one-to-one basis and acting as a close confidant to the subject's essence. But, before you can get to that point, you have to convince the company that you are the right person for the job. The photography industry is built on an emotional hook as a result of the very nature of photography. Nevertheless, you need to add an essential professional attitude when you interact with business clients. A company will require a transparent quote and clear T&Cs before making an appointment for your services. Similarly, you should also learn to think out loud when planning complex projects so that your clients understand your creative process and can join in and correct.
A professional phone number and receptionist
Your professional attitude is only one of the factors that will appeal to corporate clients. Companies are looking for signs that they are working with someone who understands their world. Consequently, you can build a professional profile by using the service of call receptionists – you may be the only person in your business, but it doesn't mean that all leads should call your mobile. You can use business phone numbers and budget the cost of 1800 numbers into your yearly plan. This will ensure you a professional profile.
Create a template that stays the same everywhere
No more manual invoices. You need to create a fixed template that remains the same across all invoices. The template needs to be a reminder of your email, proposal and contract layout. You can't afford to experiment with designs. Additionally, you'll be pleased to know that maintaining design continuity encourages clients to pay their invoices quickly.
You need a business card
In 2018, the last thing you might be thinking to get for a visual and creative business is a business card. However, you have to consider corporate clients who are used to dealing with partners and suppliers in their professional sector. They are unlikely to find out about you on social media, as it's not a natural behaviour in their professional routines. That's precisely why having a business card can be a game breaker. Thankfully, you can be creative and playful with these. In fact, the most creative your business card, the easier it will be for potential clients to remember about your services.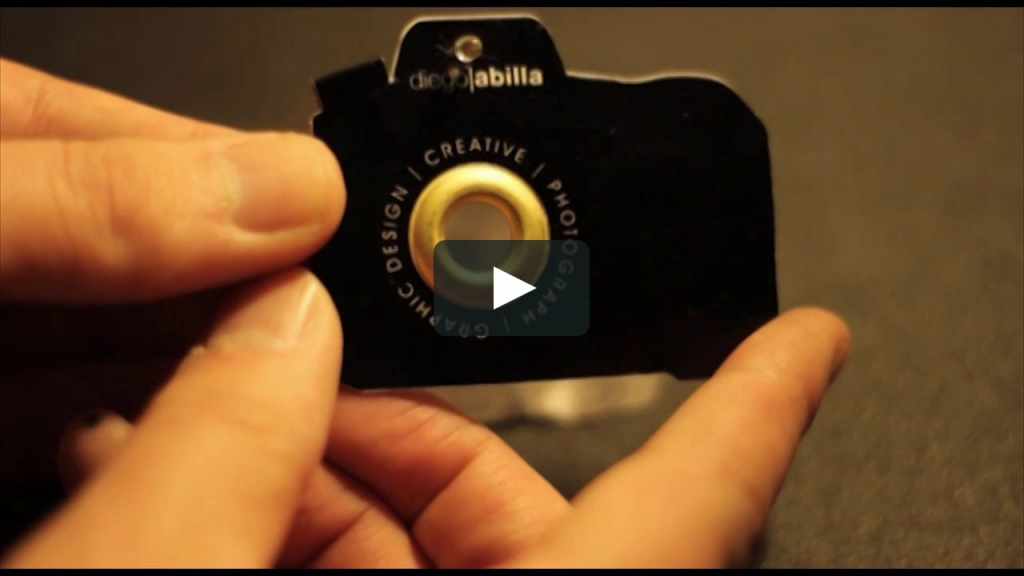 Check these business card ideas
Show your customer reviews
Of course, you need a portfolio of some of your best work. But a business client will not be interested in a portfolio if there is no evidence of testimonials. Using an independent review tool such as Feefo can encourage previous clients to leave a comment about their experience. Indeed, a company doesn't only need to know that you can take quality photos, but that you are a reliable, trustworthy and dedicated professional. Publishing reviews and star ratings can help to attract clients who would have, otherwise, preferred to work with a competitor.
A professional web presence
Ideally, you should hire a web designer to create a professional-looking website. However, when you're launching your photography business, it can be a little tricky to find enough budget for everything. You can trust WordPress and Wix web builder tools to do a quality job. You need to keep a few design tips in mind to produce a professional layout. A minimalist homepage attracts the eye, while you can apply colours and contrasts to create digestible chunks of content.
The balance between personal touch and professional approach is an essential factor of success for the photography business. You need to be at the same time a friend for your subject and a service provider to the company.