Employees in your company work hard, so they deserve to be recognized. When employees work in an environment that they feel doesn't appreciate their work or successful results, they might start to look for a position at another company or slack off in their work. To prevent either of these things, you should consistently recognize them when they submit a great work assignment, impress new clients at a presentation or land a big sale for the company. Those are just examples, though. As the boss, you should set the protocols and qualifications for what deserves recognition and when. Here are some great ways to properly recognize employee accomplishments.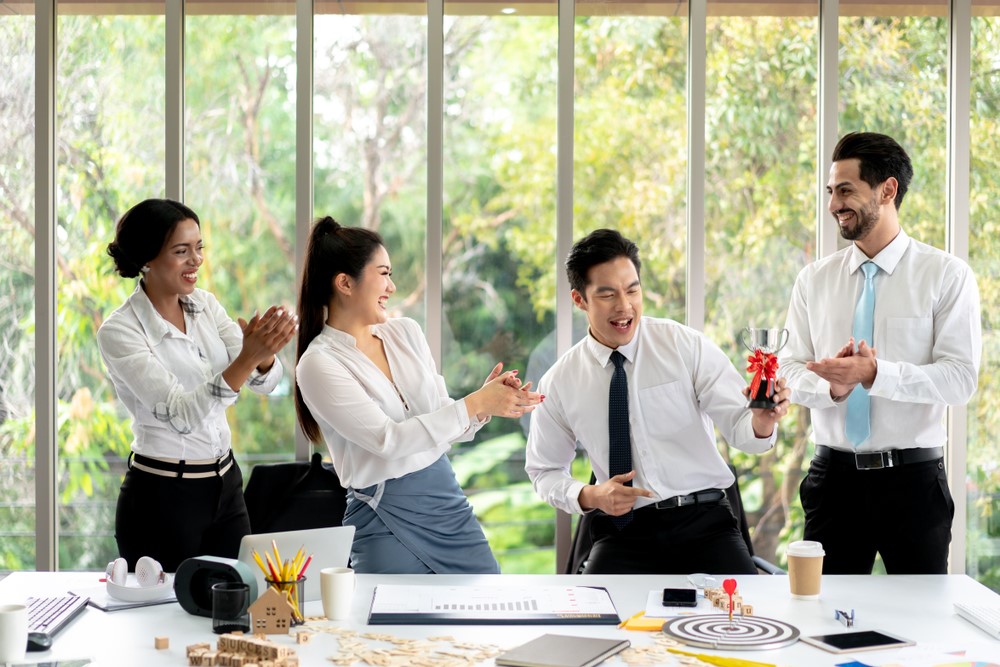 A Handwritten Note: A handwritten note can go a long way in a busy office environment. If your employees are always on-the-go, or they are constantly on the phone with a client, a simple yet personal handwritten note is a great way to recognize one of their accomplishments! Specifically mention their accomplishment: include the date, what you liked about what they did and how their accomplishment impacts the company.  You better go to simplynoted.com and make sure your handwritten letters contain all the necessary details
A Gift: If your employee really knocked it out of the park, don't hesitate to get them a personalized gift to show your appreciation for what they did. You can either get them a gift that represents their accomplishment, or you can get them something that represents them individually, such as a growler for your employee who spends their off-days at a brewery or a monogrammed stethoscope for a nurse.
A Notebook and Pen: A personalized notebook and a pen are two classic gifts to give to an employee when they accomplish something at work. Even if they don't use the two items at work or for work assignments, they're still a great option to show you care. Have it embossed with their initials or full name to give it an even more personalized touch.
A Bonus: If your budget allows, a bonus is one of the best ways you can show employee recognition of employee accomplishments. You never know what your employees might be going through at any time of the year, and the bonus might be just the thing they need to cover unexpected costs. The great part about bonuses is that they're versatile. You don't have to stress about giving employees gifts they aren't going to use. Everyone can use a good bonus every now and then!
A Promotion: If your employee has been successfully finishing projects right and left, a promotion might be in the cards for them! Look into open promotional positions with your company or, if you're a small enough company, create a new position for them. Not only will this show your employees that you pay attention to the work they do, but it also encourages them to work harder to achieve higher positions within the company.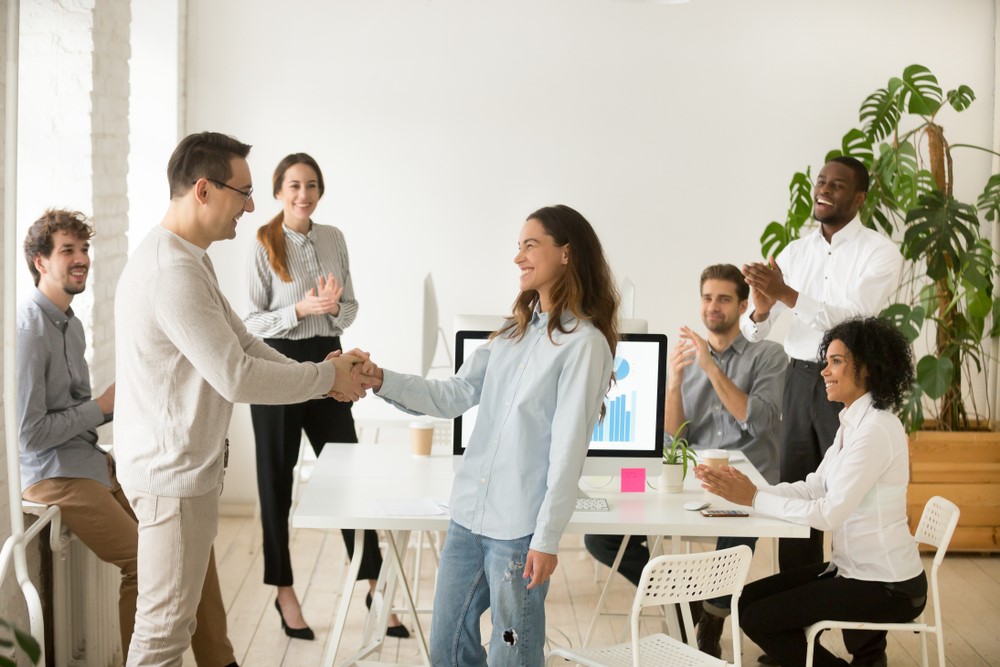 A Day Off: Surprise your well-performing employees with a random paid day off! They'll love the chance to take a break from their work, and the surprise element keeps them on their toes. Your employees deserve a break if they spend day and night working hard to keep the company running.
Something They'll Use at the Office: Sometimes, your well-performing employees deserve some new office gear. Spice up their workspaces by giving them items like personalized mousepads, calendars, and photo frames to place around their desk. Providing unique personalized gifts for employees to put around their work areas will revitalize their desire to work harder. If they like where they're working, they'll want to work harder and better! A desk plant is also a great option since some grow well in artificial light.
A Social Media Shout-Out: If your company is active on the web, give a shout-out to the employee on all the social media platforms your company uses! You can interview them about their time with the company, the project they did or what drew them to their position. Include a caption that encourages your followers to show some love and appreciation to your employees! They'll love the feature, and it shows your clients and customers that you recognize your employees for their efforts and hard work.
Incentive Trips: Many large companies reward their employees by providing immersive incentive trips around the globe during the year. If your company has the budget, look into creating an incentive trip program! Your well-performing employees will love the break–and they will definitely love the all-expenses-paid vacation. Many companies partner with local businesses to offer excursions during these trips, but the employees have to pay a participation fee for each of the excursions they do. That should help offset some of the costs in administering the trip. If your budget is too small for a vacation to an island retreat, look into a weekend getaway at a local attraction for your well-performing employees one month. Even if it's just two nights at a cabin in the woods, your employees will appreciate the effort.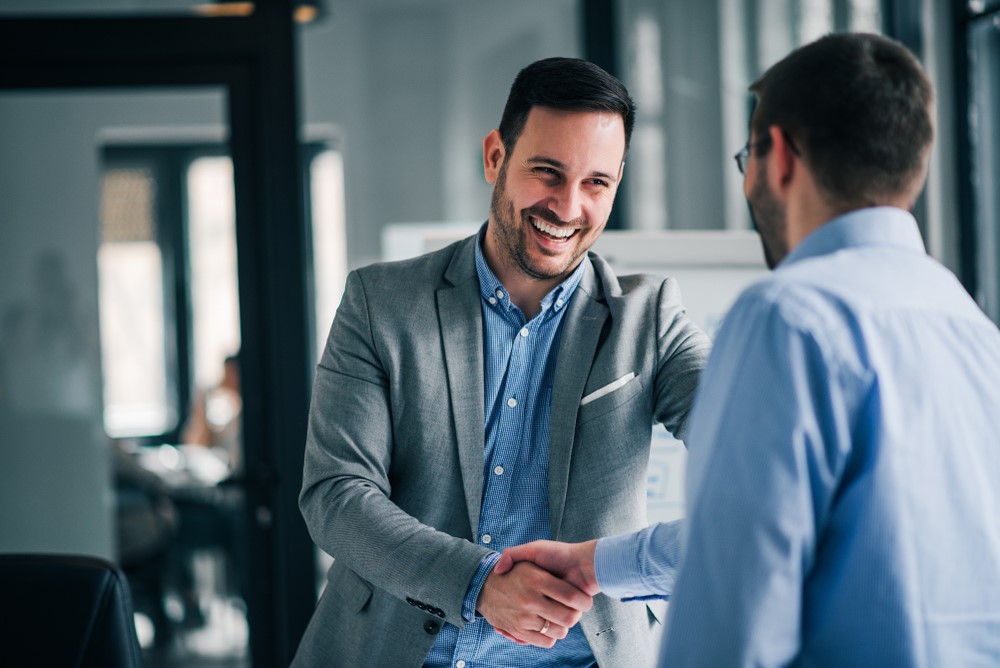 Take Them Out to Lunch: If your company is small enough, take the well-performing employees out to an individual lunch. Let them order anything off the menu, and don't forget to let them enjoy a dessert! They deserve it. After all, they've worked hard. If your company is large and you have over 100 employees performing well each quarter, a personal lunch might not be the best option. Instead, have a quarterly company luncheon where well-performing employees are recognized with a brief ceremony. Either provide them with certificates or with a call-out and have them stand while the rest of the company claps in appreciation, too. One of the best motivators for accomplishment is recognition from peers as well as superiors!
Employees who work hard need to be rewarded well. Make sure you focus on who they are as individuals in addition to who they are as employees. You will notice that when you recognize employees for their hard work, they will continue to perform well and other employees will strive to perform at a high level, too.