Selling Online – 5 Things You Can't Forget
Becoming an online seller is the type of business most people can get on board with even if they don't have much entrepreneurial experience. Perhaps you have already started the process and you want to make sure you get everything right the first time around. If you're looking for ways to boost your business then there are many avenues you can start exploring. Don't get caught out by online fraudsters and make sure you take time to consider the real opinions of your target demographic. Once you have cleared these things up you will be able to start selling with minimal fuss, hassle, and risk.
  1.Consumer Protection
When your potential customers click on your website they want to feel like their data is completely safe in your hands. Similarly, you also want to ensure that your client is exactly who they say they are. Check out Jumio for businesses and you will be able to explore identity verification solutions. Creating this seamless process for your customers will not only allow them to trust your business right from the get-go, but it also gives you peace of mind that all online transactions are legitimate.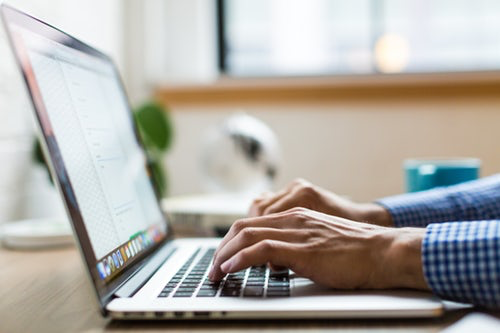 Know Your Audience
Understanding the exact needs of your audience when you're an online seller is extremely important to master right from day one. Carry out plenty of market research into your target demographic and you will soon be able to tap into their minds and give them what they really want.
Check Your Profit Margins
Make sure you aren't underpricing your products, especially at the beginnings. If you're buying from a wholesaler be sure to check the unit price for each of your product lines. You don't want to get a few months in and discover you have been undercharging all this time.
Explore New Marketing Techniques
In order to get your business seen in a crowded market, you're going to need to employ innovative marketing techniques. Try to think outside the box rather than sticking to what the crowds usually do. Head to trade shows and get your products into high profile stores; these are the types of methods that will get you places and fast!
Go Mobile
How many people do you know that log onto their computer to make a purchase nowadays? Everyone is actively buying on their mobile phones. If you want to really grab your target market's attention then your store needs to be mobile friendly or have an associated app. The convenience of a mobile-friendly store will always give you the upper hand when it comes to making money.
So instead of jumping headfirst into your selling project, it's time to consider as many options as possible. Think carefully about your future and where you want your company to go. Be aware that you will be faced with several risks as an online trader, so take the steps to protect yourself and your company as much as you can. Soon your selling business will thrive and you will be earning a higher profit margin each and every month.