I was reading an article on Business Insider that put together a list and commentary about the wristwatches worn by 11 CEOs of some of the world's most powerful companies.  The article goes on to say that for some, a wristwatch is more than a time-telling device.  It's a statement.  It was an article about watches and what they represent.  What I took from it was a lesson in personal finance.
"A watch tells people about the type of person you are and what you value.  The guy who wears a blinged-out gold-diamond Hublot is very different than the guy with a vintage stainless-steel Zenith chronograph." – Hamilton Powell, CEO of Crown & Caliber
Let's take a look at some of the examples from the Business Insider article.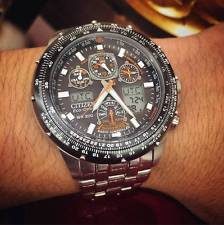 Doug McMillon, president and CEO of Walmart
At 50 years old, Doug McMillons is the youngest CEO on the list.  What does the President and CEO of a powerful company wear?
A Citizen Skyhawk A-T JY0000-53E – $479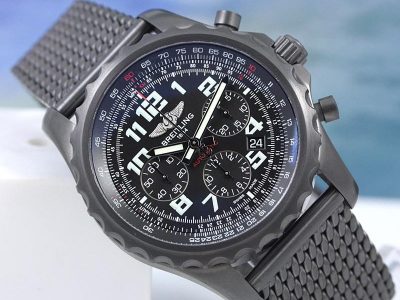 Jeffrey Immelt, CEO of General Electric
General Electric is one of those companies that many people recognize.  Jeffrey Immelt has been the CEO of the industrial giant General Electric for more than 16 years. Frequently recognized for his success as a CEO, he has been named one of the "World's Best CEOs" three times by Barron's.
His watch of choice?
The Breitling Chronospace M78365 valued at $6,650.  While that may seem like a lot of money for a watch, let's put this into context.  According to its annual proxy statement in 2015, Jeffrey's salary was $26,637,142.  The watch represents 0.024% of his salary.
A full time employee earning $15 per hour earns $31,200 per year.  If we take the same percentage of 0.024%, that equals $7.78.  The average salary according to the Census Bureau is $51,939.  What does 0.024% of that represent?  $12.46.
CEO Jeffrey Immelt spending $6,650 on a watch is similar to the average worker spending $12.46, or an employee making $15 spending $7.78 on a watch.
One final example?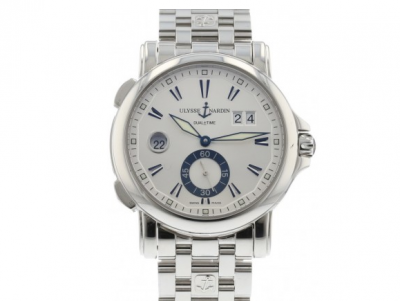 Jeff Bezos, CEO of Amazon
Ranked as the fifth-richest person in the world with an estimated net worth of $71.8 billion in January 2017, according to Forbes. What was he caught sporting?  A Ulysee Nardin Dual Time 233-88-7 valued at $7,700.
Let's not even try to calculate what that would represent according to his salary.
Often, we attribute the attainment of material goods as a measure of our success.  We may desire to buy that luxury car or commit to wearing only name brands as a simple representation that we just, can.  What this article about successful people and their watches made me realize is that sometimes I may attach too much meaning to stuff.
Maybe, I need to start assigning a different meaning to my material possessions.  If I want to commit to my personal finance and have a healthy personal balance sheet, I need to realize that I don't always need to have the best of everything.  That what I own does not reflect my personal value.
You hear stories all the time about millionaires living simple lives and driving common cars.  The article mentions that the kind of watch someone wears represents what they value.  Maybe it's about valuing more than just personal possessions.  Maybe, what we need to value cannot be bought.
Our lives can get pretty hectic and it can be easy to get lost in our actions. When we are so focused on what is ahead, we forget to pause, reflect, and find ways to energize our minds. These 5-minute motivation posts are meant to give you that recharge. The goal is to give you a 5-minute Vitamin for your mind through quotes, posts, and videos. It is also meant to challenge your thinking and inspire you to take action.