Do's And Don'ts For New Employees' First Day
Introducing a new employee to your company can be challenging. On one hand, you're likely to be excited; confident that you have hired the right person, and keen to see them explore their potential. On the other hand, the interview process is rarely sufficient in giving you anything beyond a superficial insight into how a person works and how they will slot into your overall business, so there is undoubtedly an element of anxiety to process also.
However, it is important to remember that no matter how challenging, you as the business owner are responsible in finding the right process of welcoming a newly-hired employee on their first day. The process is all the more challenging for the employee themselves. Easing these natural early anxieties is incredibly important – and to aid you in this effort, it's worth reading through first-day "dos" and "don'ts" .
DO provide clear instructions on what they should do on their first day
 The first day of any new job is incredibly daunting for a new employee, so always take the time to inform them regarding what the day will entail. Ideally, you should deliver this information to them before their first day actually commences; a quick email is usually more than sufficient, though you can also call them if you prefer a more individual touch.
DON'T expect them to hit the ground running
One of the major mistakes that business owners make is to expect a new employee to just 'slot in' to the company – this is especially true if the employee has prior experience working in a similar environment. However, even workplaces in the same field are incredibly different from one another, so it's usually best to introduce them to everything, even if you are sure they have encountered similar systems and ways of operating in the past. It is usually preferable to over-explain how everything works than to under-explain and leave your new recruit confused.
DO make their first day a half-day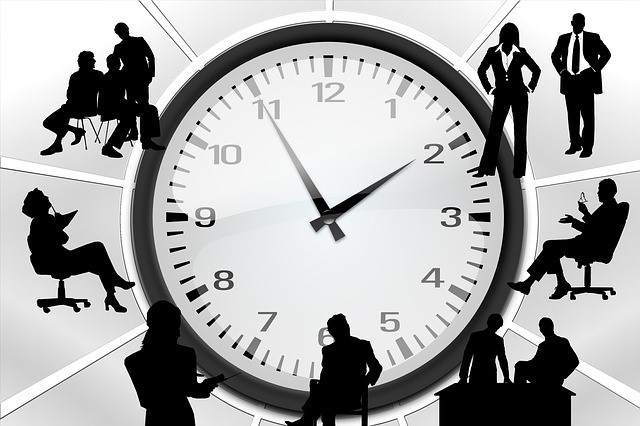 When entering a new workplace, there is a constant risk that your employee will quickly become overwhelmed. There's a lot to learn; a culture to absorb; and many new names and faces to learn. As a result, a half-day introduction is usually a good way to overcome this. This provides some time for your new employee to see the workplace as an insider, but also allows them breathing space to absorb everything on their own time.
DON'T advise them to direct a question to someone else
In some cases, your new recruit will ask you a question that may not be particularly relevant to your direct involvement in the business. For example, they may ask a question about payroll; an area that your business' size means you have little direct interaction with. In this scenario, it's best to ask the question of payroll yourself rather than directing your new employee to payroll to ask for themselves.
On their first day, most new recruits will be incredibly nervous, and will feel uncomfortable directing questions directly to individuals who are already enmeshed in the workplace culture. As they know and feel comfortable around you, you will seem like a far safer bet, and it's best to indulge this impulse on this occasion. You can even explain who you are asking for the information and why you have chosen that individual, further enhancing their understanding of how your business operates.
DO provide a starter pack
All new employees will feel more 'at home' if you provide a starter pack of essentials for their work. This should include, where applicable:
Their ID card; you can request a photograph for this following the job offer, so you can have the card made and combined with a lanyard from suppliers such as the ones here, and have the combination ready to go on your new employee's first day.
A workplace handbook, if you have one; if you don't have one, there's a great guide to creating one here.
A guide to company culture. This can be included as part of your handbook or as its own entity. Either way, it's a guide to the inner workings of your company, but from a less professional angle. Most businesses develop an established way of operating that is quite individual, with quirks such as insisting everyone brings their own mugs to the kitchen or the copier should always be fully restocked after use. If you're not sure what to include here, ask your existing employees for tips.
All pertinent contact details, especially for HR and finance departments as many new employees will need to liaise with these during their induction.
Stationery is not a necessary inclusion in the digital age, but it is well worth including anyway.
The key to their locker, desk drawer, and/or their office door.
Safety equipment necessary to performing their role.
A copy of their contract.
Starter packs are particularly beneficial as they provide information to your new recruit, but in a format that they can peruse in their own time – and, if necessary, reference back to over the first few weeks of their employment.
DON'T ask your new employee to introduce themselves to the group
This is an incredibly common tactic throughout life, and is practiced in schools and workplaces across the country – which is bizarre, considering that very few people actually enjoy the process. This kind of introduction is incredibly forced, and puts your new recruit on the spot at a time when they are likely already feeling vulnerable. Instead, you should…
DO introduce them yourself
This is far preferable to asking the employee to address a group of people on their first day. Try to keep the introduction brief; talk a little of their professional background and how pleased you are that they will be joining the team. If your existing employees want to learn more about their fellow colleague, they can ask questions in a more relaxed setting.
In conclusion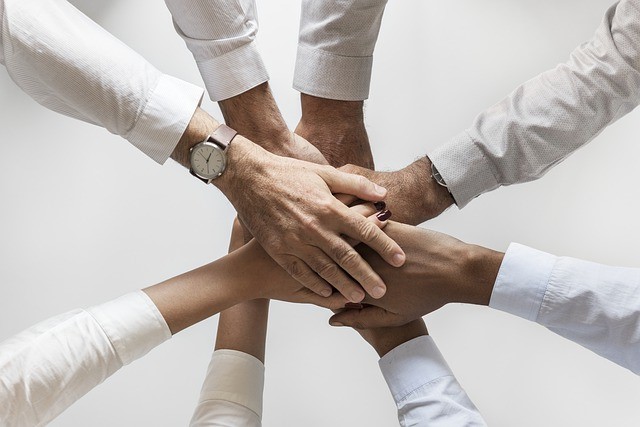 By following the steps above, you can ensure that your new employee seamlessly integrates into your business, and that they feel secure, confident, and happy throughout the process. After navigating the early days of adaptation, they should become an integral part of your team – and your business will benefit hugely from their presence, too.