In sports, trainers incorporate science to develop elite performers. The same principle applies to sales calls. The only difference is that the latter uses the art of speech to close the deal.
Selling is a conversation which means it involves a sender and a receiver – sharing and listening.  Banking on such power of speech, always starts your sales call in a style that is striking and memorable. Begin with a positive anecdote or comment. Think fun weekend plans or a favorite sports team winning a game. That kicks most pitches off on the right foot.  
Also, do not make the mistake of bad-mouthing your competitors. The biggest self-sabotaging blunder during a sales call is to speak ill of another firm. If you say your rival is unreliable, your potential customers can't help but associate those traits with you, even if they know that you are talking about a third party. So, when it comes to gossip about other companies, take the high road and say, "No comment."
Moreover, assigning a positive trait to people generally compels them to live up to it. You could give them good labels based on your interactions with them. Be sure, though, that they are sensible and genuine. Do not attempt anything that will push your potential client into thinking that you are inauthentic.
With the infographic below, you'll learn more about how to ace a sales call, eventually persuading your prospect into making the purchase.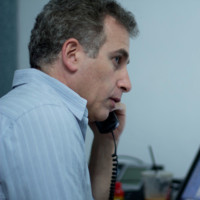 Author Bio:  M. Alan Shapiro is the CEO of Executive Boutique Call Center, an offshore call center and BPO services provider. Since 2008, he has been helping his clients' companies grow by providing them with high-quality and reliable outsourcing services from their two offices in Cebu, Philippines. He spends his free time snowboarding, skiing, mountain biking, and gardening.