During my years of adventure travel (How to Travel the World for Free; PBS/Tonight Show), I've developed strategies for improving my resilience, especially in times of crisis and change.
I think resilience is the key to a successful and happy life – and the good news is that we can always work on it. I like to stick to the seven-pillar model of resilience. Let's jump right in:
Solution-focused: It is a distinguishing characteristic whether I approach challenges with a solution-focused or problem-focused mindset. Solution-oriented people have a dramatically higher chance of achieving their goals in life.
Realistic optimism: I used to be prone to pessimism and realized that it often causes fear and anxiety because of its negative attitude. For me, this was the key to successful goal setting and the mindset change only took less than a year.
Acceptance of the unchangeable: There are circumstances that we may never be able to change, like a pandemic or the cold weather in the winter. As a coach, I have seen many people become frustrated and angry at the unchangeable circumstance. It is important to recognize that acceptance of the unchangeable and brainstorming new solutions is followed by goal setting.
Networking: Great networkers have much more stability and the ability to get help or inspiration when needed. Research has shown that great networkers tend to be much more resilient people.
Future goals: Goal setting itself is one of the most important motivators in life. A lack of goal setting can lead to depression and a lack of resilience. I usually work with my clients on 1,3,5 years goals for a positive and enthusiastic mental attitude.
Self-responsibility. The more responsibility we take for our current situation, the faster we move forward and the faster we can overcome challenges. I would never think, "Oh, it's his fault." We created our own life and choose the people around us.
Emotion regulation: it is important to have strategies and tools at hand to regulate stress, motivation, and mood. Certain tools can be used under pressure to regulate emotions immediately. Workout and mediation would be the first that comes to mind.
I usually scale each of these seven pillars from 0 to 10 and work on those that are 5 and below. People who have all seven pillars in the 5 to 10 range have a great chance of performing well, coming through crisis stronger, and impacting others with positive energy.
I like to recommend keeping a diary and reflecting on these seven pillars and regularly writing down changing numbers of the even pillars.
What is the connection to leadership?
Resilience seems to be a strong aspect in leadership. Who wants a problem-oriented and negative boss who can't network, right?
But let's take a closer look at leadership traits and how they relate to resilience:
As a motivational speaker, I usually present my L.E.A.D.E.R. acronym.
L – To be able to listen
E – Embracing change
A – Supporting others
D – Decisiveness
E- Entertainment
R- Relationship building
The connection between these six aspects and the first seven resilience factors is very strong. Let's just take the first one: good leaders need to be good listeners. So how do you improve your listening skills? That quickly brings us back to resilience: by being solution-oriented, by learning through your network, and by being self-reliant and understanding that you need to improve a particular skill in order to improve your leadership.
You will find these connections between all leadership and resilience pillars and many other factors of personal and professional development.
I will be working this year to better accept the unchangeable and stop bother about thing I cannot change anyway.
What will you be working on in 2021?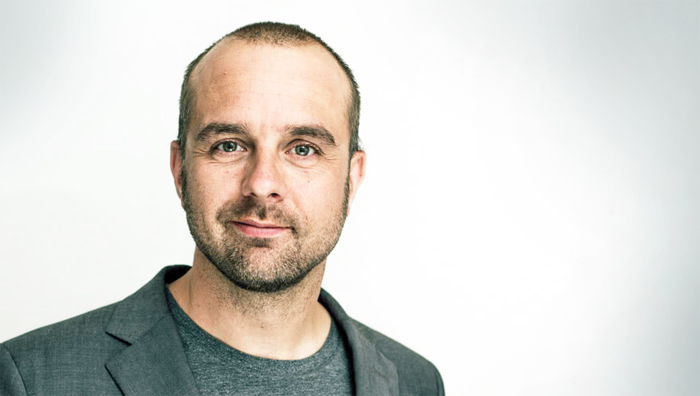 Speaker and Challenge Seeker Michael Wigge
Award-winning motivational resilience speaker, Michael Wigge, specializes in documenting incredible stories about achieving victory over challenges. How to Travel the World for Free, How to Barter for Paradise (where he turned an apple into a Hawaiian dream home through his skills in bartering for bigger, better things), and How to Travel Europe Blindfolded are just three of his seven travel shows. He recently shared his amazing success stories on The Tonight Show with Jay Leno (alongside co-guest Katy Perry) and also on the Today show. His TV programs and books have been broadcast and published internationally.
Based on his incredible experiences overcoming challenges, Wigge began performing motivational speaking engagements in Germany and started CMW Coaching & Speaking in the US in 2013. His most successful corporate keynotes are Challenge-4-Change Leadership Success and Challenge-4-Change Sales Success. He currently delivers presentations in the corporate arena, on college campuses, and for private clients. Wigge's corporate seminars support employees and leadership toward improving their motivation, stress management, time management, change management and resilience.