Job interviews can be stressful, especially for people who haven't had any in a while. If you worked in one company for a long time and got laid off, you probably forgot how to do a job interview properly. It will feel like you are doing it for the first time, so we are offering you tips on how to prepare well for looking for a new job and avoid all the stress and drama.
Polish Your Resume
Sending your CV is the first step of applying for a new job. And it is your profile, the first picture of yourself that will make them decide whether to invite you for the interview or not. It contains everything that they need to know about your qualifications and professional experience. So make sure it is done according to the latest CV format. Include all the relevant information, describe your responsibilities in your previous company, and all of your achievements.
Make sure your Cv is not messy and hard to read. It needs to be organized properly, use the same font everywhere, and emphasize important things that are relevant for your future job. Make sure you don't put unnecessary things and it is advisable to keep it on one page.
Sending a motivational (cover) letter along with the CV will be a bonus, and nowadays usually required, so make sure you write the one that will really stand out.
Take Time to Prepare
There is nothing worse than going unprepared. Leaving a good first impression at a job interview requires thorough preparation for the interviewer's questions. Find a list of commonly asked questions and practice what to say.
Ask a friend or a family member to help you practice. It will be more effective if you practice with someone else than on your own because you will work on communication and presentation in front of other people.
One of the most unpleasant questions will probably be about your previous work and why you are not employed anymore. Make sure you keep a neutral tone and avoid bad-mouthing your previous employer. Never say that your work performance caused the layoff. You can say that it was due to the reorganization in the company or that your position was made redundant.
Choose Carefully What to Wear
Appearance plays a big role, too. You don't want to come off as scruffy and too casual. Choosing a professional look will say a lot about your personality. You will appear more responsible and serious. When it comes to makeup, don't exaggerate. Make it look natural and effortless. If you are afraid you will get nervous and your makeup will smudge, try something more permanent.
Microshading is a great solution for getting eyebrows that won't smudge or come off for months. So you don't have to worry about your makeup, you can feel more relaxed and focus on the interview. So, if you decide to do that, find a reputable permanent makeup artist in your area and follow the aftercare routine after the treatment, for which we recommend the products from PhiBrows USA. With waterproof eyebrows, you don't have to worry they will be affected by sweat and can really relax and be confident.
Research the Company
Before you appear at the job interview, you should learn all the important facts about the company. You can probably find out a lot about it online, so check out the "About Us" and "Careers" sections.
It is also useful to check the company's social media, where they are usually more relaxed and casual, and announce the latest updates and company news. You can congratulate them on a recent achievement to show your interest.
Arrive on time
"Early is on time, on time is late, and late is unacceptable", so make sure you appear at the job interview earlier, to make sure you will not be late. By coming to the company earlier, you will have time to calm down, reduce stage fright. Bring water and a chocolate bar, because you may feel the need for sugar.
Also, coming early to the building will help you check out the atmosphere of the company, get familiar with the space, which will also make you feel less nervous.
Also, arriving a little bit earlier shows that you are interested in the position and eager to get a job.
Conclusion
The most important thing at the job interview is to appear relaxed and confident and that will be achieved if you prepare properly with the tips you've just read.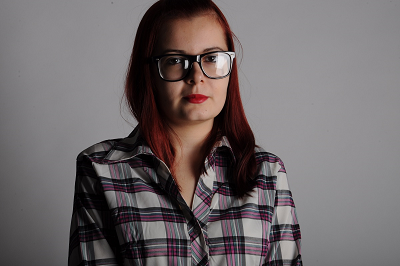 Morgan Rose Elliott graduated in marketing from The University of Sydney. Hobbies include yoga, reading, home renovation.  Rookie blogger who loves writing about business and lifestyle equally. She is happily married, stay at home mother of three.
Twitter account: https://twitter.com/MorganRoseElli1