As people stayed inside to slow the COVID-19 pandemic, the amount of social media users and screen time skyrocketed. And with this increase came more opportunities for businesses to market themselves through social media platforms.
After all, it wasn't just social media screen time that was increasing. The amount of online sales was also substantially higher than any other year, either due to fear of leaving the house or lockdown boredom.
And while the pandemic is hopefully slowly fading into history, the changes we've made will last for a long time. Businesses have adapted to social media marketing and selling in order to make the most of a new situation.
So what are some of the top trends?
Social Commerce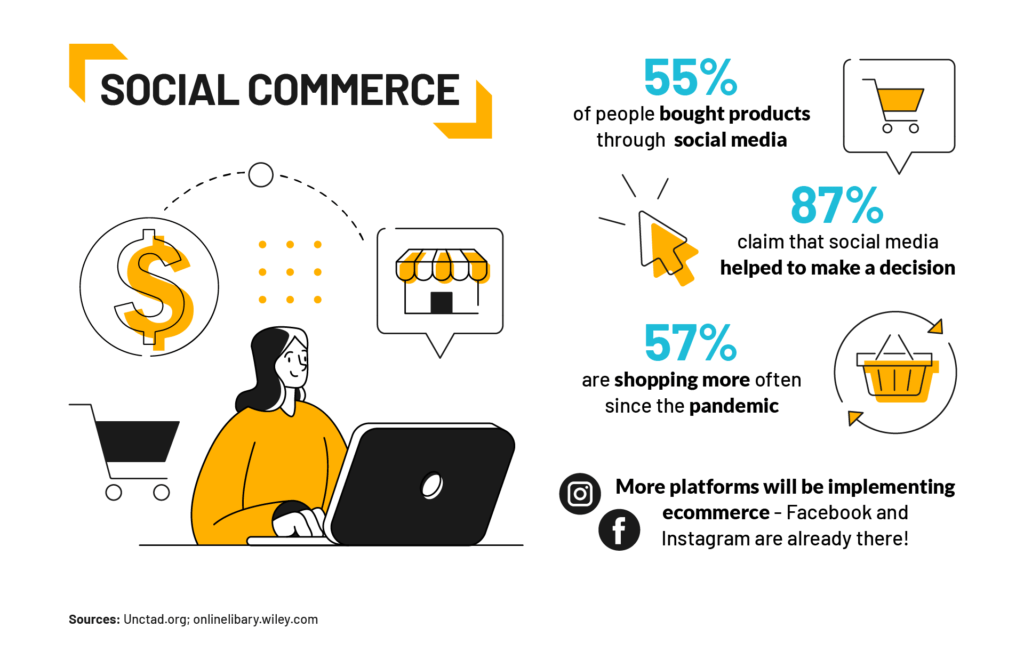 Before the pandemic, a lot of businesses used social media as a way of drawing people to their online stores, the same way a business would use a billboard or TV commercial to advertise a product.
However, unlike billboards or commercials, social media is interactive, meaning that you can skip the middleman and buy a product or service through social media.
Platforms like Facebook and Instagram have already implemented features that can foster this kind of online shopping, with other social media platforms looking to do the same.
TikTok is rising like never before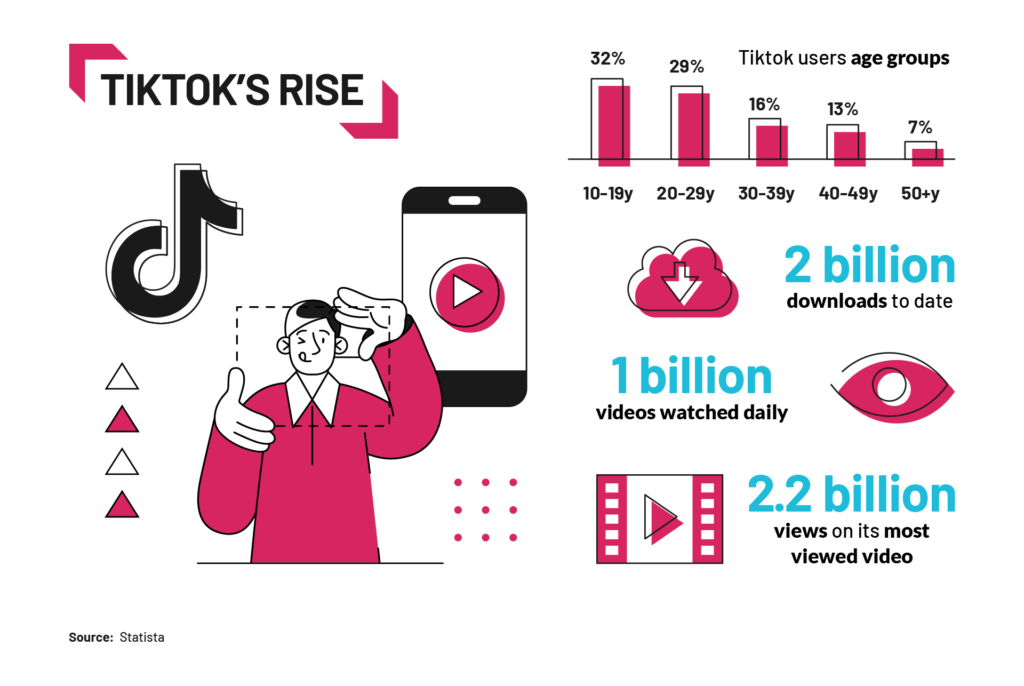 Despite being created in 2016, TikTok exploded last year, raking in over one billion video views every day. The pandemic was a perfect storm for TikTok, coming in off of Vine's failure and being received by millions of people who were bored at home.
TikTok's modus operandi involves short videos that can range from funny to educational to helpful. While there is a specific concentration of the 10-29-year-old audience, people of all ages use TikTok, meaning you won't go wrong by adding it to your campaign platforms.
Video is still growing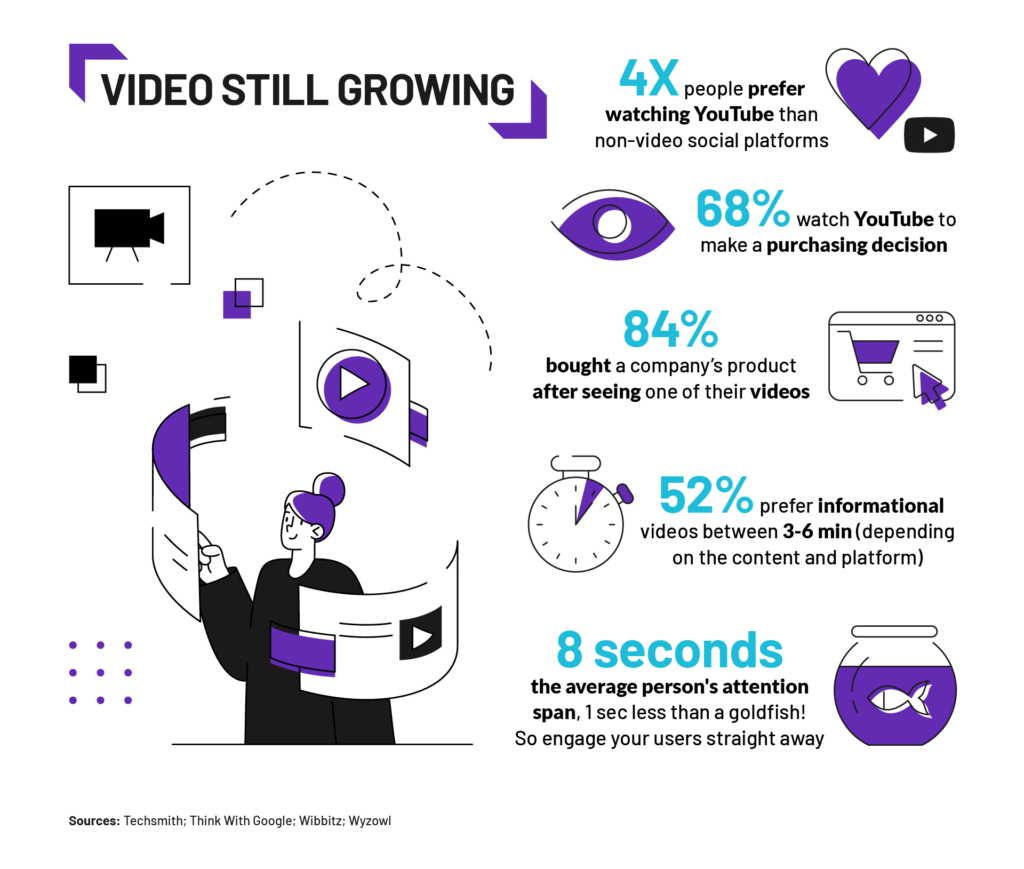 While there are a lot of ways to present your content, video remains the most popular internet format.
84% of users bought a companies product after watching one of their videos

People prefer watching youtube videos 4X as much as opposed to non-video-centric social platforms

Our attention span is decreasing due to the amount of information that we are overburdened by, meaning videos are an easy way to consume content.
While images and text are still helpful in the right context, using videos to get your message across is a tried and true method of digital marketing.
Influx of baby boomers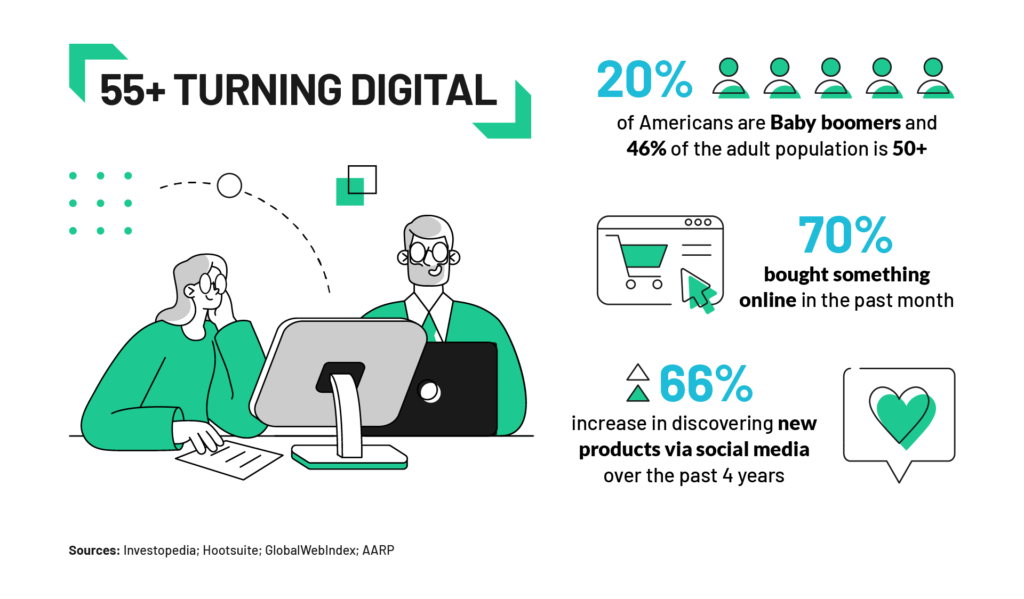 Baby boomers are adults between the ages of 50-65. While this demographic was never previously known for their integration with the internet, they've recently been flocking to social media in droves.
There has always been a baby boomer presence online, but when it comes to online marketing, this demographic should no longer be ignored. Businesses are already catching on and crafting campaigns with baby boomers in mind, so if your business caters to this age range, it's a good idea to promote on social media.
Social media usage

Social media experienced a massive boom during the pandemic. In fact, there wasn't a social media platform throughout 2020 that didn't have an increase in users and screen time.
There's never been a better time to advertise or market your business over social media, since there have never been so many eyes seeing what's being posted. While moving your marketing to social media has been a smart move for a few years now, there's never been a better time than now.
VR and AR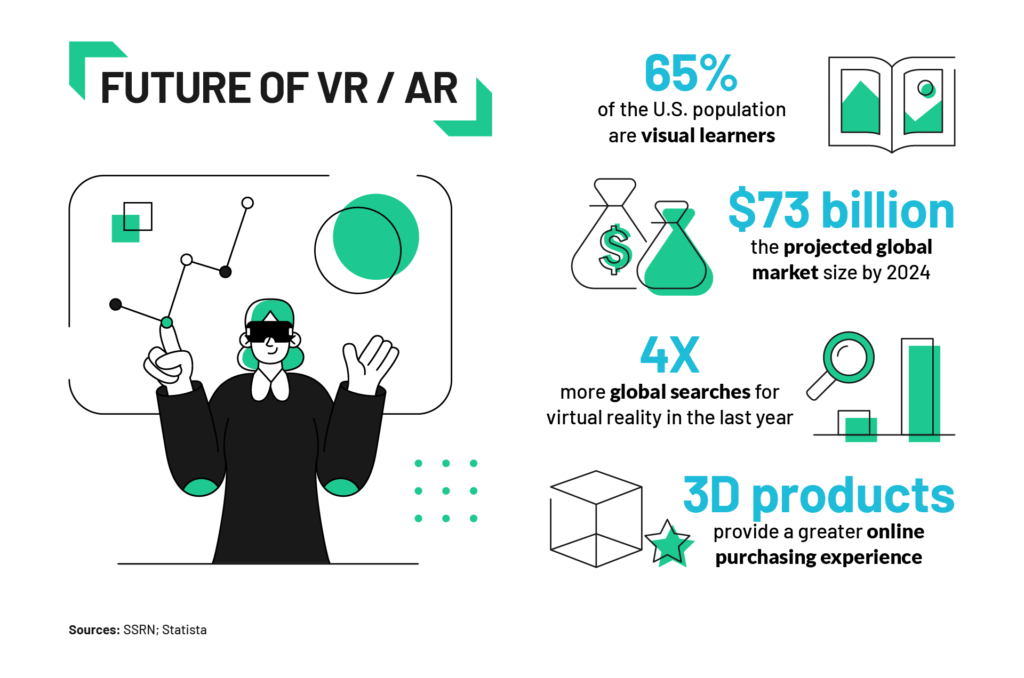 Virtual reality and augmented reality are both newer forms of entertainment. While virtual reality is only really being adopted by Facebook, augmented reality is extremely popular, being used on platforms like Instagram and Snapchat.
Augmented reality can be as simple as filters that make you look older or impose a dog onto your table. When used correctly, businesses can make interesting and engaging features for their customers to use, further spreading the word.