The permanent makeup industry is booming, and it is a great opportunity for all of those who are looking for a career change or to start something new and exciting. It is so popular because it doesn't require major investments and usually requires a couple of months-long course to learn a technique.
Sounds great in theory, but success doesn't come overnight. It also requires hard work, patience, a lot of practice, and persistence to stand out in the industry that threatened to become too saturated. But if you are determined to become a permanent makeup artist, here is a complete guide on how to do that.
First Things First…
You will need to have some savings to pay for the proper training as well as the equipment you'll need to begin. As said above, it is not as easy as it sounds, so it is not advisable to start unless you are completely sure this is something you are ready to do. Expect to start slow until you make your solid clientele.
Proper Training Is The Most Important
The first step towards a permanent makeup career is proper training. You will need to attend live or online classes at an academy to eventually pass the exam and receive your certificate.
Reputable courses, such as microblading training in Miami, will cover all the theory, step by step as well as the practical part and likely give you the chance to work on live models. Choose the trainer wisely, someone who will give you full support during the training and when starting your own business.
Bloodborne pathogen training is also a requirement. Some academies ask for it before you even start the training, others before the final exam.
Working on Your Skills
Most academies promise you are client-ready as soon as you complete the training, however, that is not always true. Most people are not confident enough to work on real skin just after the training, so they need more practice and brushing up on their skills.
So enrolling in an apprenticeship program is also a good idea, and even required in some states. Find an artist who already has an established business to learn more from them. Practice as much as you can, on fake skin and paper and when you feel ready, you can prepare for the next step.
Licensing Requirements
To start practicing microblading or any other permanent makeup treatment legally, you will need to become licensed. Licensing regulations in the United States are different for every state and you will need to contact the local Health Department to get informed about the requirements. 
In some states, it is not allowed to do permanent makeup from home, or if it is, the area needs to be separated from the living area. That means that you will need a separate entrance. The best option for beginners is to rent a space in an already established salon and pay the rent until you earn enough money to open your salon. 
The salon will need to be inspected so that the license is obtained. You will also need insurance.
First Clients
Getting first clients is one of the hardest things. Marketing is a good idea but you will need to have some works for your portfolio. That is why you need models first. Some people don't charge models at all, others charge a symbolic price, just to cover the materials.
Getting models and taking great pictures are very important. You will post these pictures on social media to build up your page. 
It is also a good idea to do a pair of brows for free for someone who is also in the beauty industry and has a lot of clients. A local hairdresser that is popular in the area is a good choice. Offer them a free service and a word of mouth will do its magic.
Marketing
The best marketing is a word of mouth, but social media are also very powerful in this industry. So make sure your pictures are perfect, pay attention to the lighting and the angle. If you are not sure how to do that properly, hire someone to help you.
Once your income grows, you can invest in Google marketing, which is the best source of advertising. Don't forget to always be active and current.
Continuous Education
Once you build a steady clientele, don't stop. Always learn new techniques, follow the latest trends and industry news. There is always something to learn from those who have more experience. Make sure your technique always improves and once you become great at one skill, be free to learn something new. It is a great way to expand your clientele and grow your business.
Conclusion
Microblading and permanent makeup business is a great choice of career for everyone who adores the beauty industry and who is ready to work hard towards becoming the best version of themselves.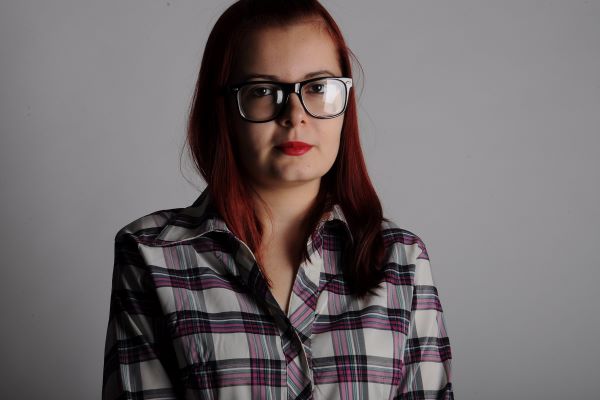 Morgan Rose Elliott is an aromatherapist, yoga instructor, animal lover, a happily married mother of three. She enjoys reading biographies and writing poems, sunny days on the beach, and any shape and form of vanilla. Crazy about the '80s, her favorite band is Duran Duran (although kids prefer Franz Ferdinand, and the husband Blink182) and she is obsessed with Netflix original Stranger things.