What do you want to be when you grow up?
We likely all remember growing up and facing that question in grade school. Despite how you answered, one of the popular options was to be an astronaut. For those few, those rare astronaut hopefuls who were fascinated by the idea of exploring stars and floating in space — they likely didn't even know where to begin. 
To start, a few necessities for becoming an astronaut include having a degree in a STEM field and the ability to complete the necessary training which includes a physical portion underlining the fact that these space cadets must be in tip-top shape. 
In a new report from moveBuddha.com, they've uncovered the best cities for aspiring astronauts which includes honing in on areas that offer a plethora of degree programs in STEM fields of study, high proportions of residents holding STEM degrees, and cities with indicators of healthier populations.
Top 25 Best Cities Overall
The overall score was devised using a combination of 3 key areas including educational opportunities, health, and job opportunity.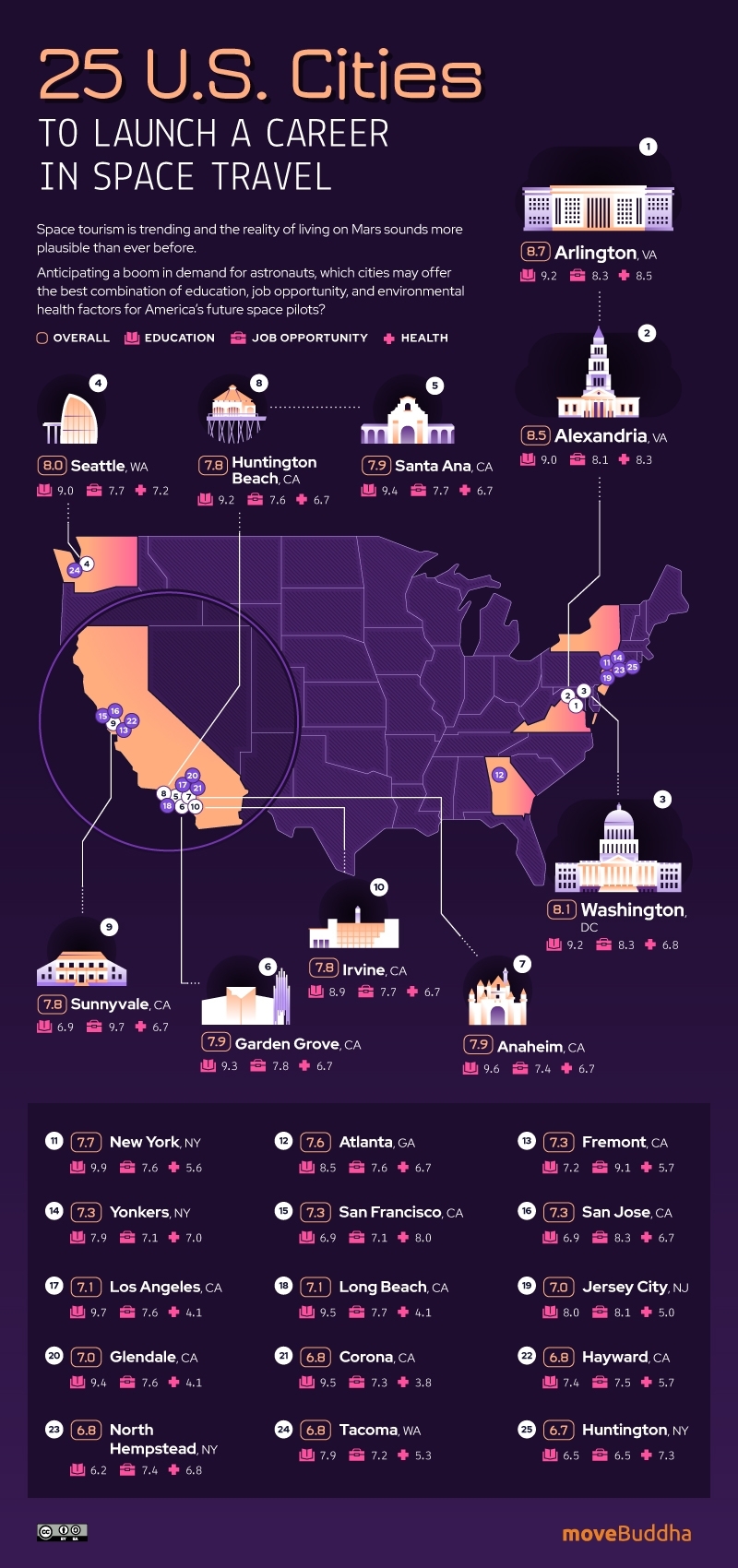 Provided by
movebuddha.com
The top 3 cities are located in the Washington D.C. metro area and include: Arlington, VA (#1), Alexandria, VA (#2), as well as Washington, D.C. (#3). 
Top 25 Cities by Space Job Opportunity
As the space industry grows so does the number of jobs required to support efforts to explore. This includes a variety of jobs from atmospheric research scientists to astronomers and electronics engineers to meteorological techs.
To understand which cities are hot spots for space sector jobs and an eligible workforce, the study took a cross-section of the cities that were closest to job sites and the highest percentage of residents with STEM degrees.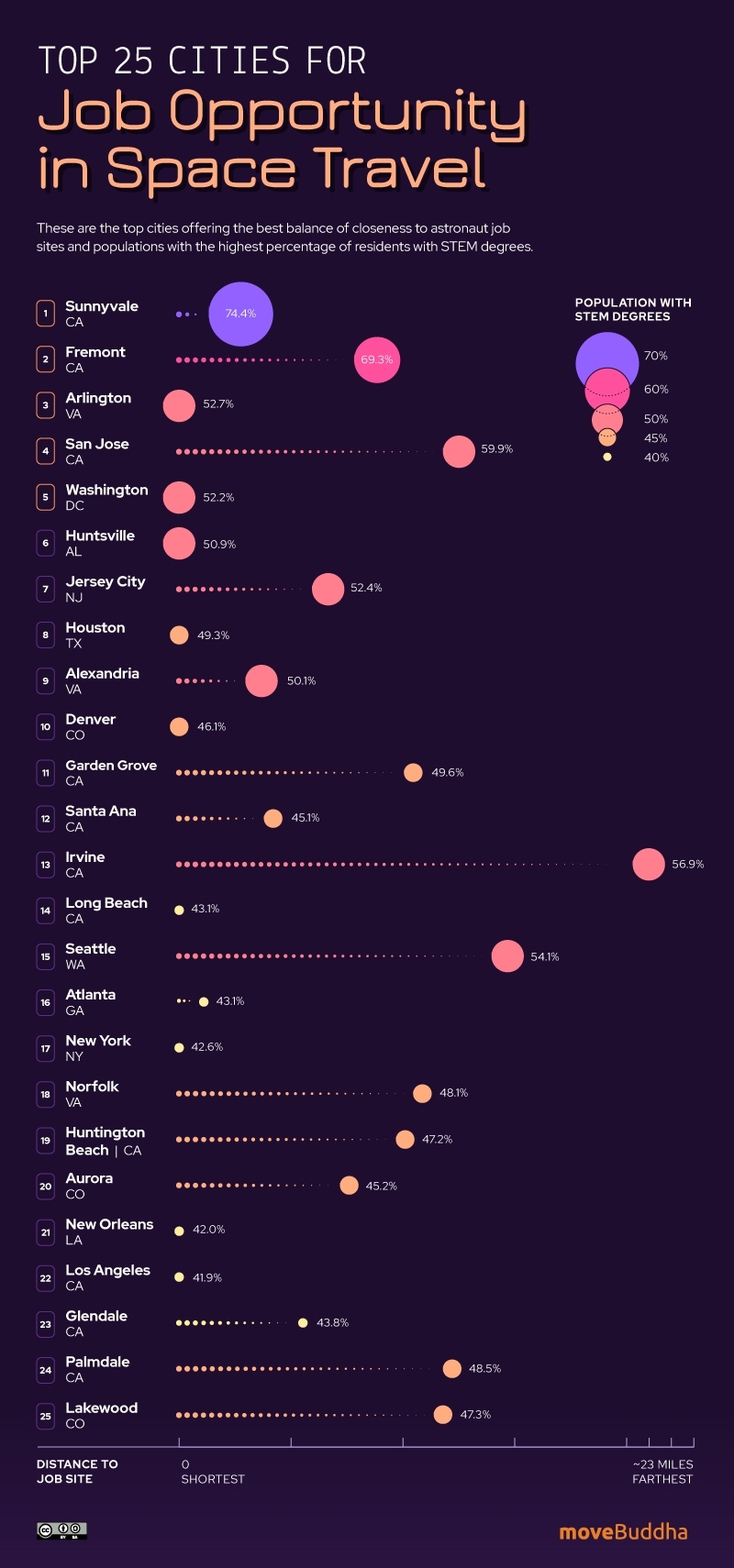 Provided by
movebuddha.com
Cities that feature prominently are in the Bay Area, Washington D.C. metropolitan area, and Southern California. Cities that stand out apart from these hubs include Huntsville, AL; Houston, TX; Denver, CO; Seattle, WA; Atlanta, GA; and even New Orleans, LA.
Conclusion:
Now that we live in a world where civilian billionaires are rocketing off beyond Earth's gravity and the increasing number of private space industry companies, the potential to work in the space sector is rapidly growing. If this career path is one for you, heading to one of these cities may be the best bet to set you up for career success.