On one hand, you have corporate events that come every year, you know what to expect, you most likely get bored out of your mind and go back home with a few extra numbers in your list of contacts. Then you have the rarest of the rare business parties that still somehow justify the title of a "party". That's the event where you make connections that will last, enjoy extraordinary performers, and great food, all the while not checking your watch every five minutes (that feels like an hour at least).
Now, organizing and hosting an event with such flair and originality takes time to perfect, and it definitely takes practice. However, with a few key strategies up your sleeve, you can infuse every corporate event with fun and creativity, and inspire people to come back to every future event you organize. Here are a few suggestions you can use to your advantage!
Invite exciting keynote speakers
Lecturers and industry leaders are always a great option for your corporate event, especially if you know experts who have mastered the art of public speaking and know how to engage a crowd. Organizing your event so that it entails more than just mingling helps give people something to talk about, something fun to learn, and even participate.
So, consider bringing someone to give a lecture, or set up a presentation. Nowadays, you can even have storytellers and comedians entertain your guests without giving it a business context. Depending on the purpose of your event, choose keynote speakers and performers that will elevate engagement.
Take your event outside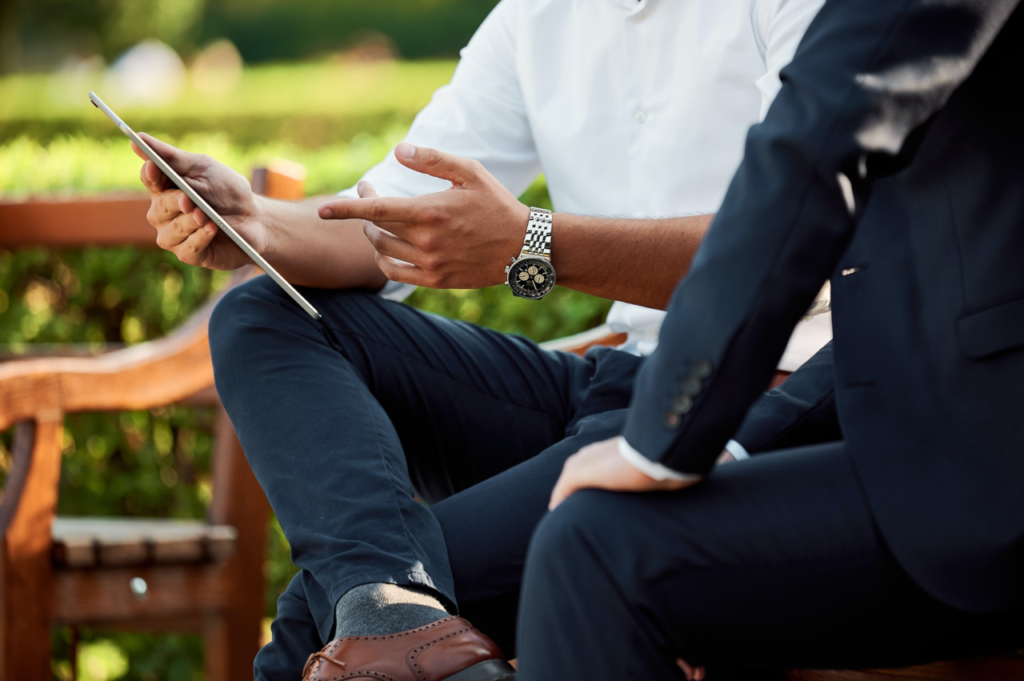 Outdoor events are flexible, authentic, and they help people get some fresh air while they enjoy good food and a lovely venue. Depending on your venue choice, but especially if your business already owns an outdoor area that's event-friendly, you can keep your party exciting and tech-infused. You can set up high-end outdoor entertainment sets that contain an outdoor-friendly TV paired with excellent soundbars for a top-notch digital experience.
These sets are perfect even in case it rains because they are resistant to all kinds of weather and temperature changes. It's perfect for presentations, playing your branded videos in the background, or setting up business videos filled with company memories of shared events, team-building, and travel. With great food and cocktails, this entertainment set is a great conversation starter.  You can even add more personality with some table liners cheap.
Out-of-the-box entertainment
Corporate events are ideal opportunities for networking, but they are also a brilliant chance for your employees, partners, and clients to get to know one another in a more relaxed atmosphere. So, while hiring a small band to play some music is customary, you can create your own playlist, but still invest in a creative entertainment option.
Live performers are a great option, especially those that are easy to set up such as dancers, aerial performers, or magicians and stand-up comedians. You can even use the occasion to create a little treasure hunt on the premises or set up an escape room, a karaoke machine, or a photo booth. Interactive is great, so think about what your guests will prefer.
Prepare gifts for your guests
Party favors can be simple and memorable without being branded pens or flash drives. Yes, those are typically handed out at corporate events, but they are no fun whatsoever, unless the flash drive is brimming with puppy videos and the pen has glitter.
A sweet and genuine gift you can give is a gift card for your employees to use at their favorite restaurant, theater, or cinema. You can also organize a raffle so that everyone gets different, creative gifts at the end of the event. Just make sure the gifts are even in value and relevance, because nobody wants to go home with a teddy bear if a colleague is leaving the event with a free fancy dinner.
Choose a theme that people can wear
Depending on your brand image and identity, you might not be open to the idea of masked balls and similarly goofy options for corporate events, especially those intended primarily for networking. However, you can use the same logic to infuse your event with a touch of creativity by creating a theme around your event. For example, the theme can be a single color, and then people should wear something, for example, pink or golden just for that occasion, even if it's just a detail such as an accessory.
You can also use themes such as the roaring '20s that are relatively corporate-friendly, so that your guests can use it for inspiration for their attire while still retaining a professional, classy look. This can even serve as inspiration for your menu and your gifts, to be in line with the party theme.
Corporate events truly don't have to be yawn-fests or be mandatory for people to actually attend. With a little bit of inspiration and effort, you can add a few fun and exciting elements to your party planning endeavors and transform all future corporate events. Use them and let your brand come to life every time people gather to have fun and celebrate your business.
About the author: Mike Johnston is an avid blogging enthusiast and experienced freelance writer. He is a regular contributor to numerous online publications, where he writes about business, technology, entrepreneurship, and real estate.