There is a powerful strategy that successful athletes, entrepreneurs, and business leaders use to advance quickly in their careers. It's a simple method that can lead to several shortcuts. Observe what others are doing well and learn from it.
The topic of mentorship is not new. Successful CEO's have mentors that guide them in achieving their goals. There are "Mastermind groups" intended to inspire and challenge members in the group. The truth is, it's not always easy to find a great group or a mentor willing to take time to support you.
Luckily, there are other great options available like; books, seminars, podcasts, and blogs.  I was lucky enough to interview Adam Mendler, Chief Executive Officer of The Veloz Group.  He co-founded and oversees ventures across a wide variety of industries: Beverly Hills Chairs, a leading office furniture e-tailer; Custom Tobacco, a one-of-a-kind cigar customization e-commerce platform; and Veloz Solutions, a technology consulting and software development practice.
Adam created both the Lessons in Leadership series in Thrive Global and the Thirty Minute Mentors podcast, where he regularly elicits insights from America's top leaders. Adam has conducted over 300 one on one interviews with leading CEOs, founders, athletes, celebrities, influencers and generals / admirals. Adam has also written extensively on leadership, management, entrepreneurship, marketing and sales, having authored over 70 articles published in major media outlets including Forbes, Inc. and The Huffington Post.
His experience in multiple industries and great advice can benefit any reader. Below, are the answers to the questions I asked Adam that covers important topics to any leader today.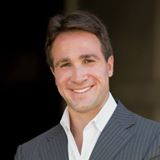 Adam Mendler, CEO of Veloz Group
---
1. I love the concept of how your podcast teaches actionable advice on how to become your best self and excel both personally and professionally in thirty minutes. What inspired you to start the "Thirty Minute Mentors Podcast"?
Thank you for your kind words. I believe strongly in the power of mentorship and wanted to give a broad audience of listeners access to the best network of mentors possible in an easily-consumable format.
2. You have interviewed leaders in a variety of industries, from athletes to CEOs, to Ambassadors. What is one thing you learned from one of your interviews that really stood out?
This is one of the hardest questions I am asked, as it is a challenge to pick one lesson from one guest when I learn throughout each interview I conduct. An interesting example, though, is in my interview with General Reynold Hoover, he recommended to not always sit in the same seat – literally. When you sit in different sections of a room, you see things from a different perspective. You don't always sit next to the same people. I wish I received this advice while I was a student, as I had a tendency to sit in the same spot in each of the classes I was in.
3. This year has been one of the most challenging years when it comes to dealing with unexpected crises. What advice would you give aspiring managers and leaders as they look to strengthen their leadership muscle to prepare for a world of unknowns?
The world needs great leadership today as much as it ever has. Don't be afraid to step up and help fill the void. Even the most successful leaders are continually learning – it is never too early or too late to get on the leadership journey and focus on becoming a better leader. Whatever your preferred style of learning is – reading books, listening to podcasts, taking courses, learning from mentors – dive in.
4. What would you recommend that these same leaders avoid doing in leading a team during a crisis?
Avoid the temptation to hide under the covers. Avoid short-term solutions that compound long-term problems. And avoiding blaming others. Abraham Lincoln said, "You cannot escape the responsibility of tomorrow by evading it today." Leaders should live that quote.
5. What would you like our readers to know that I haven't asked you?
I can't tell you how happy I am that baseball is back. Times are tough right now, but look for the positive and stay as productive as possible. Hopefully, we can get the season in and the Angels can take it this year.
6. Where can our listeners connect with you online?
Thirty Minute Mentors is available on all major podcasting apps – iTunes, Spotify, Stitcher, Google Play, and more – and at www.thirtyminutementors.com. Listeners can also connect with me at www.adammendler.com or on social media at @adammendler on Instagram and Twitter.