Setting up a stall at a trade show can be an effective form of marketing. Most trade shows are based around a certain niche and only people who are interested in that niche will attend – as a result, it's a great way of tapping into your key client base. Of course, you'll competing with lots of other stalls, each one run by a business within the same niche. For this reason, it's important to find a way of standing out so that people don't just walk past your stall. Here are just a few tricks that could help you to generate leads at a trade show.
Invest in booth branding
Have an eye-catching booth is essential – most of the businesses attending will go all out when it comes to visuals, so it's important that you do the same otherwise your stall could go unnoticed. Most companies will set up a branded marquee – there are companies that can design and build these for you. On top of having a marquee, you may want to invest in other forms of visual display. These could include banners, flags and balloons.
Some booths even go so far as to invest in digital screens to display information. This can be a little more expensive to implement, but could be a certain way to stand out, whilst making you look like a truly modern company. You can order these digital screens from companies such as ONELAN. Make sure that you have a clear idea as to what you're going to display on these screens.
Consider hiring professional events staff
It could potentially be worth hiring professional events staff to help you on the day. You can still attend the event yourself and do your own promoting, but having the support of trained sales people could help to generate more leads as such professionals are likely to be more experienced and skilled at approaching people and selling to them. There are many companies such as Zest Promotional Staffing from which you can hire these staff members. You will still need to co-ordinate the event of course and you'll need to fill in these sales staff with information about your company so that they know what they're selling.
Advertise your USP
In order to stand out from other stalls, you'll also need to be aware of your USP (unique selling point), particularly in relation to the other businesses that are gathered there. If your company sells barbecues and there's another company at the event that sells barbecues, this could mean having to find an angle that separates your barbecues from there's. Perhaps you're more budget-friendly or more high end, or perhaps you focus mainly on gas or electric barbecues. By researching the competition beforehand, you can decide which angle to take and how best to convey your company on the day in order to get more customers.
This could be reflected in your signage and the products you choose to focus on. Remember that trade shows are often set up around niches, so you don't have to worry about advertising services that are too specialist.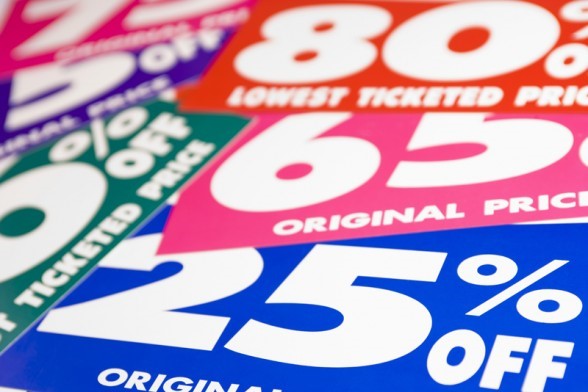 Offer promotions
A lot of people attending trade shows will be looking out for deals, so make sure to use this opportunity of advertise some promotions. These could be one-off promotions that are only available to people at the trade show.
You could advertise these promotions on banners and on signage to lure people to your stall. Alternatively, you could hand out vouchers to people, helping encourage people to see what your business is all about. You could even get people to sign up to your mailing list via email in order to receive these vouchers, helping you to keep in contact with these customers and potentially follow up any leads.
Make use of social media
Social media is a great tool to use to help promote events such as trade shows. You can start by promoting the event beforehand on social media to your followers. This may urge a couple people to come along to the event. You could also consider running paid social media ads to lure in new people (these could be a good place to advertise promotions that you'll be running at the event).
As for when you're at the event, there are lots of ways to attract visitors through social media. You can broadcast information live on Twitter and you can use the trade show's hashtag to help alert any Twitter users who happen to be at the event. As for Facebook, it could be worth using the Facebook live features to create a short video of the event.
Make some noise
Being noisy can also grab people's attention. Some trade fairs may have rules against playing music loudly or using a loudspeaker, whilst others may allow this (within reason). Even if you can't make a racket, you can still make use of your voice to lure people in or choosing noisy exhibits that turn people's heads. What you don't want to be doing is standing there silently as the crowds will just walk past you (although unique products and wild branding can be enough for some companies).
Do a demo
If it's possible to demonstrate your product or service, it could be worth doing this at the event as a further way to lure people in. This could be anything from a demo on how to use a cleaning product to a demo on how to use your app. If you can't suitably demonstrate your product or service there and there, you may still be able to create a demo video and project it onto a screen at your booth. Producing a promotional video could be expensive, however this video doesn't have to be exclusively made for the trade show and could be a promotional video that you display on your website and on social media too.
Feed people's interest
People are always attracted to food and drink – especially free food and drink. You don't have to be a food or drink based business to take advantage of this incentive and it's possible you may be able to simply give away water or even branded sweets such as these customisable M&Ms.
You could even give away free food or drink in return for doing business there and then or simply signing up to a mailing list. For example, if you own a wedding planning company, you could give away a free glass of champagne to every couple that agrees to work with you.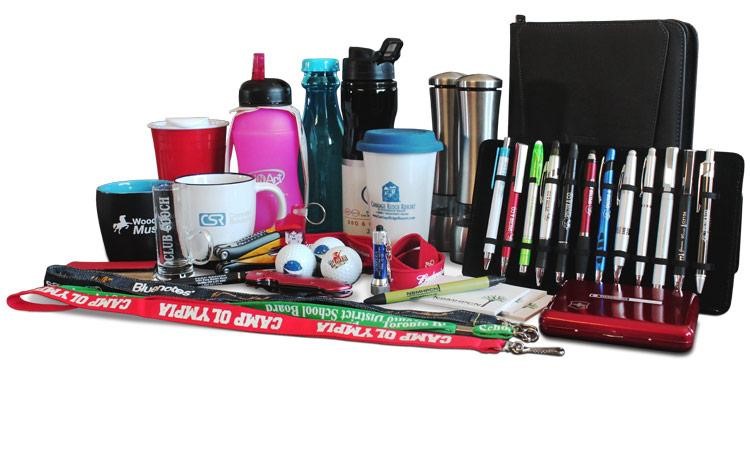 Give away branded goodies
It's also possible to give away branded goodies. Such goodies could include anything from branded pens to branded fidget spinners. Having such items could allow you to provide passers-by with a physical reminder of your company so that they're more likely to remember you and possibly do business with you in the future. Other people at the trade show may also see these branded items and go hunting for your stall (at family friendly trade fairs, branded yo-yos and branded fidget spinners can be great ways to attract kids to your stall and in doing so attract their parents). There are companies such as Dynamic Gift that specialize in producing these branded items. On top of branded goodies, you could consider branded containers such as bags or cups, helping you to similarly build brand awareness.
Host competitions and surveys
You can also lure people to your booth by hosting competitions and surveys. People love competitions because they offer the chance to win something. As part of the process of signing up to the competition, you could get people to sign up with their email address or even get them to like you on social media, allowing you to keep them in the loop with deals in the future. As for surveys, these could serve as a form of market research as well as way of attracting new customers. You could reward people for taking part in the surveys by giving away freebies such as food and drink or branded items.