Guest Post By Jennifer Davis, CMO of Planar and Leyard
In every organization, there are those that are identified as key contributors to the success of the business whether they have exceptional technical skills, great relationships throughout the company and with customers, or a track record of delivering results.  We often call these "high performers."  Research shows that high performers can deliver 400% more productivity than average performers. Said another way, every dollar you spend nurturing a high performer to even greater levels of achievement, could return 400% over investments you might make in others.  It is worth the effort.
Here are five ways to nurture high performers in your organization.
Let them know they are a high performer in the company
Tell them that their contribution matters and that their future with the company is bright.  Because every person is different and frustrations and challenges come every day, you should plan on telling them often and in different ways. Tell them with words, with recognition, with opportunities, with advancement, and in their compensation.  Early in my days as a manager, I would gather the team together periodically and hand out trophies (yes, literal trophies, recycled from a thrift store) to recognize employees.  I like to write notes of appreciation and have used team and individual gifts to call attention to great performances.  I use our quarterly review conversations to remind high performers that they are valued by the organization and reflect on all the progress and achievements they have accomplished.
Give them an opportunity to profit from the company's success
You should be paying your high performers well.  According to research from Oxford Economics and SAP Success Factors, the number one contributing factor to job satisfaction is base pay, followed shortly by bonus incentives.  Special attention should be paid to those high-performers who have had long tenure in the organization and whose annual raises might not have kept up with competitive market pay rates.  But even more important than base salary for those with growth potential, is the opportunity to align their pay with the performance of the company overall.  Many companies have bonus plans or profit sharing for employees, and those are great programs to leverage for high performers.  But you might consider other programs as well.  A special bonus for finishing an important project, an incentive tied to achieving a certain group goal, or even a retainer bonus tied to working through a particular date of importance to the organization.  Find creative ways to compensate your highest performers and you will find them being more creative to grow the business.
Keep them accountable
Just because you are telling your employees that they are valued and critical to the business success, doesn't mean that key employees should be coddled or that they can do no wrong.  In fact, it is the opposite.  It is like a coach who is hard on their best players, because they see their potential.  Randy Pauch in his book and lecture entitled, The Last Lecture, he told a story of playing sports under a demanding coach.  His conclusion was that "when you're screwing up and nobody says anything to you anymore, it means they've given up on you."  So, if you have employees that you have not given up on and in fact you see incredible potential, you should spend more of your time and effort helping them to achieve.  Encourage not only your effort, but get other managers and executives in the company to invest their time to give high potential employees the most resources possible.
Help them see their potential
For many high performers, they know what might have made them successful in their current role, but they might not see clearly what they have to strive for.  This is where mentoring, networking, education, and even executive coaching can play a role.  Success, they say, is contagious.  So put your best performers in position so that they can see what world-class performance in their field looks like and they can create their own plans.  Research shows that high performers show a tendency towards self-directed learning and in fact, that is one of the ways to identify high performers who have head room to grow beyond their current roles or contributions.  Early career employees often don't know what might be possible and need someone to show them the way.
Align their career goals with the company's goals
We all know the cost (in both hard expenses and soft cost distraction) of losing a key performer.  So, it is important to collaborate to create a career path that aligns the company's goals for low turn-over and high productivity, to the employee's goals for personal growth and financial rewards.  Career paths no longer fit solidly on rungs on a ladder, so as a leader you shouldn't limit your own thinking either.  Not every key contributor or high performer wants to be a manager, wants to take an international assignment, or shares the same motivations.  A one-size-fits-all approach doesn't work in today's business environment.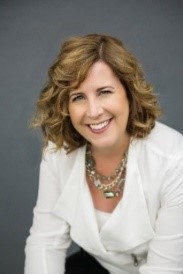 Jennifer Davis is the CMO of Leyard and serves as the vice president of marketing and product strategy at Planar Systems, a leader in differentiated display systems and digital signage with offices in North America, Europe, and Asia. Jennifer can be found @jenniferdavis on Twitter and on LinkedIn at www.linkedin/in/jenniferbdavis.