Email marketing is one of the significant techniques using by B2B companies to get reach their target prospects. Thus, companies need the email address to connect with a potential lead. Marketers can use business email lists for promotional marketing campaigns to increase the customer base. Using business lists is one of the popular methods to reach specific audiences; it helps to save time and resources too.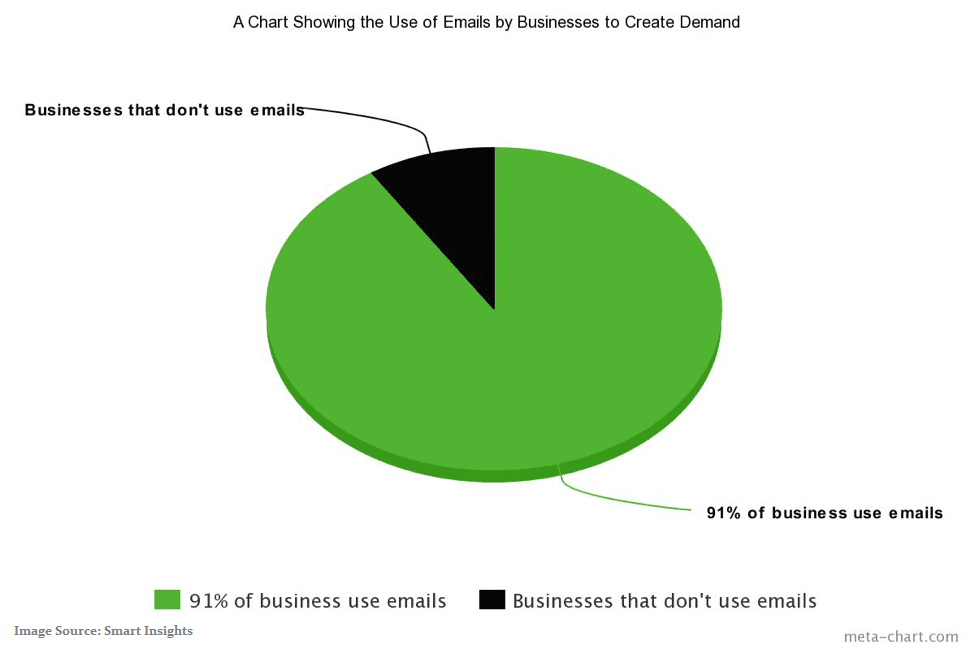 The Effective Use of Business Email lists to reach the targeted audience
Target audience is defined as a group of people selected for an email marketing campaign. B2B business emails would always help to get in touch with suitable leads.
It is essential to draft a message that speaks to the targeted audience's business problems and how you can help them to sort it out. For this, you need to do rigorous research to understand their needs and pain points.
Understand your targeted audience
Understand the audience according to their age, locality, pain point, and purchase history.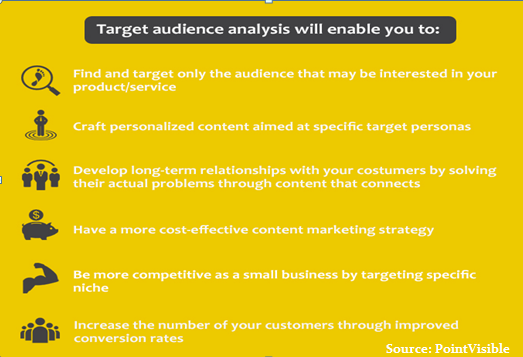 Are your emails being sent to the appropriate audience?
It is important to consider the needs and interests of each customer. Here, Email segmentation plays a vital role.
Significance of Email Segmentation
According to HubSpot "marketers who use segmented campaigns note as much as a 760% increase in revenue." It can increase the mail open rates by 203%. All your customers are not the same, some of them will respond to your mail but some of them wouldn't, perhaps, they need more.
Segmentation is the process of dividing the email subscribers into smaller segments based on a set of criteria. Usually, the segmentation will be done based on the subscriber's geographical location, interests, and purchase history.
The marketer can use different sets of business email lists according to the requirements based on the interest, geography, and behavior of the subscribers. This is the highlight of email segmentation.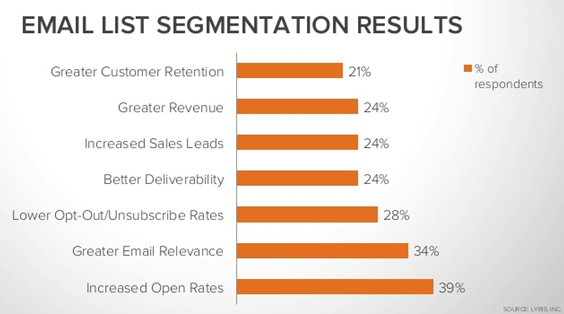 Remember these Criteria while segmenting the emails
Segmentation by Demographics: The leads can be from a wide variety of aspects; including large and small size companies and different geographical areas. You can segment the emails according to the geography and send the promotional emails to the respective email ids. For example, if you want to send a special events invitation, if your services are only based on a particular region then segmenting by location would be a great idea.
Segmentation by Content Interest: Figuring out the interest of the leads and categorizing them accordingly would ensure you to increase the lead. Instead of sending a mass mail to all the leads, sending appropriate emails according to the interest of the leads. It might be confusing, how to understand the interest of your leads? Take a look at the activities of your leads; did they download your eBook for a better experience? Or did they sign up for your weekly updates? These activities of your leads can provide you with a better understanding of their interests.
Segmentation by Behavior: Did your leads check your website multiple times a day? Did they request for more information? Analyze this behavior; you'll get plenty of data. Segmentation according to this behavior would ensure extremely good results in the lead flow.
Segmentation by Lead Source: Analyze the source of the lead, from where the leads are from. Perhaps your best leads will come from organic search, maybe from Facebook search, or from your blog, or the email communication. You should have a note on that too.
Benefits of Email Appending
Time can change everything; it is not the era of cold calling and outbound marketing. We are living in an advanced era, thus the old fashioned techniques wouldn't work. It's time to leave all the traditional methods of marketing.
Email appending is one such effective method to filter customer data, mostly first name, last name and postal address, validation it with the vendor's database to acquire and provide their proper details. In a nutshell, you are updating the email address of your existing customers or prospects which are missing from your database.
Why Email Appending is important?
Email appending is an essential practice that needs to be done at regular intervals of time to make sure you are connecting with the right audience.
As a matter of fact, email marketing is an old fashion of marketing, but the incorporation of the latest trends and advanced technology has given a new definition and face to email marketing. Nowadays business leaders are keeping a higher priority on their business email lists. Even during the Coronavirus outbreak, B2B companies made a remarkable change in their marketing and sales strategies through email marketing.
About the Author:
My name is Alexander Daniel and I'm a Content Marketing Strategist, who strongly believes strategies and creative ideas enhance business growth. I'm an analyst as well as a marketer, motivated by great ideas.