Source: Tim Gouw
The past few months have been incredibly stressful for many of us, and when the busyness of work and other commitments dies down, other causes of stress might become more difficult to ignore – especially for those who tend to overthink. Fortunately, if you do find yourself in an unhelpful or destructive thought loop, there are plenty of things you can do to manage your emotions. When you need a remedy for negative emotions, try these tips, alone or in combination.
Play with pets
Combine two of humankind's favorite things – good times and fluffy puppies – and you'll find that there's nowhere for your mood to go but up. Research has shown that owning a dog or cat can reduce stress, anxiety and depression, ease loneliness, and boost your cardiovascular wellbeing. It all sounds pretty irresistible, and these benefits aren't only for pet owners. Consider volunteering to walk a neighbor's dog or spending time at an animal shelter, and you'll get all the physical and mental health benefits without the responsibility of caring for an animal full-time.
Source: sarandy westfall
Grow new plants
It would be hard to find a more peaceful, relaxing activity than gardening, and the list of mental health benefits is long. Not only is gardening great for managing mental health conditions and improving mood, but it's also a great opportunity to create an eco-friendly source of natural produce in your very own backyard. With time and patience, even beginners can grow a fruitful garden filled with hardy flowers like pansies, as well as tomatoes, lettuce, carrots, and zucchini, to name a few. Just don't forget to do your research before selecting your seeds, as some plants, such as azaleas and daffodils, are known to be harmful and potentially lethal to dogs.
Unleash your inner yogi
Even in the most challenging of times, simple stress management techniques like yoga and meditation can be surprisingly effective. Just a few minutes each day is plenty of time to center your thoughts and focus your mind on the positive, a powerful morning routine that will set you up well for the day. Even if you've never tried meditation before, a good guided meditation app will have you practicing like a pro in no time.
Source: Avrielle Suleiman
Work up a sweat
During stressful experiences, exercising may be the last thing on your to-do list, but there are plenty of reasons to make your health a priority. First of all, pushing yourself to get your heart rate up or beat your personal bests will take your mind off all of the other things that happened in your day. Choose a high-intensity cardio exercise for maximum distraction. Then, you can look forward to the rush of endorphins that comes after an intense workout session – and if you're still not convinced, you might even shed a few unwanted kilograms in the process. Stress, be gone!
Discover a new TV series
Some days, you just need to chill out and enjoy the company of a few of your favorite sitcom characters, and the Christmas holidays are the perfect time to do it! Whether you reach for an old favorite series or choose something new, the most important thing is to set this time aside for relaxation – and if you discover a new favorite on the way, consider it a bonus!
Source: Mollie Sivaram
Learn a new language
While overseas travel is off the table, you have a perfect opportunity to perfect your language skills ahead of your next holiday! Try one of the many free language study applications like Duo Lingo or Memrise, and by the time the borders reopen, your new language skills will have brought that trip to Europe or Asia that much closer. Just remember to stay aware of your mental state and avoid overloading yourself with new information when you're feeling stressed.
Talk to your family and friends
A period of social isolation might sound calming, but the truth is that even the slightest change in routine can be seriously upsetting, making your main social connections more valuable than ever. It's so important to have people to talk to about stress and mental health challenges without fear of judgment or stigma, and you need only start up a conversation to work out who those people are. 
Source: Jimmy Dean
Find online help
When all else fails, it's important to seek professional help for your mental health struggles, and thanks to the growing popularity of online services, a friendly face is never far away. With a global support network of mental health organizations available to those in distress, there is no shortage of reputable places to find support. Be mindful of your mental state and tune in to how you're feeling regularly.
This year has been more challenging than anyone could have anticipated, and for many, the holidays will come as a welcome relief, but it's extra important to stay mindful of mental health during this time. If you or someone close to you is struggling, don't hesitate to reach out for help.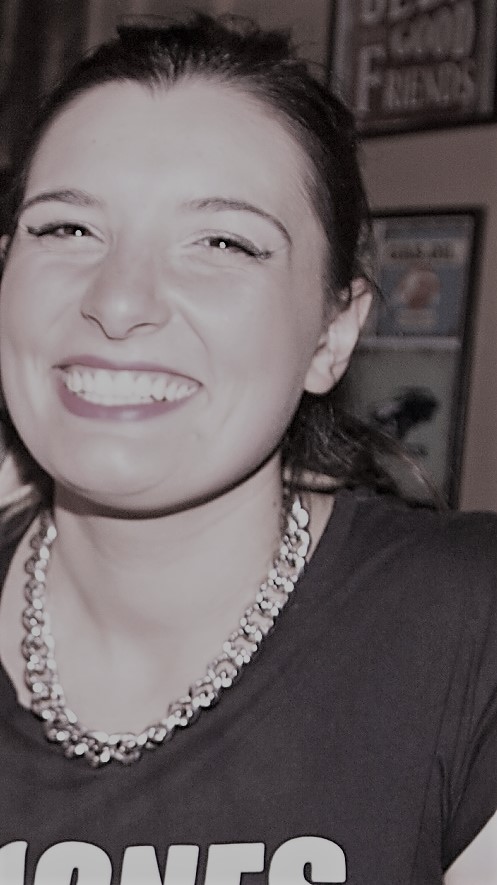 About the Author
Sofia is a passionate writer from Sydney. She also enjoys decorating houses and engaging in home renovation projects. That is why she loves sharing her experience and advice with other people through her writing. Besides this, she loves technology and gadgets which can help us get through a busy workday.


Twitter: https://twitter.com/sofilockhart