When it comes to business, your ultimate overall goal is often going to be to make money. Nobody ever intends to go into business if it's not going to be profitable. That's just not how things go. However, you have to really make sure that your mind is on the money if you want that to happen. It can be all too easy to lose money, or even struggle to breakeven from the start. So, let's take a look at three options that can stop this from happening.
Get To Grips With Your Books
First of all, you're going to want to think about really getting to grips with your financials. Do you know them inside out? Can you spot any obvious signs of where you're going wrong? If you don't keep a close eye on your books, this could be the reason why you're losing money.
Bring In An Expert
Next, if you know that you're really not the best person for the job, and you're not great with numbers or money in general, hire someone. By bringing in a financial expert, they can take over the majority of what needs to be done so that things can be turned around.
Create A Problem Solving Path
And lastly, you're then going to want to come up with a plan of action. For this, you could take a look at the below infographic on "The 7 Wastes Of Lean". This may be exactly what you need to help you get on the pathway to solving problems.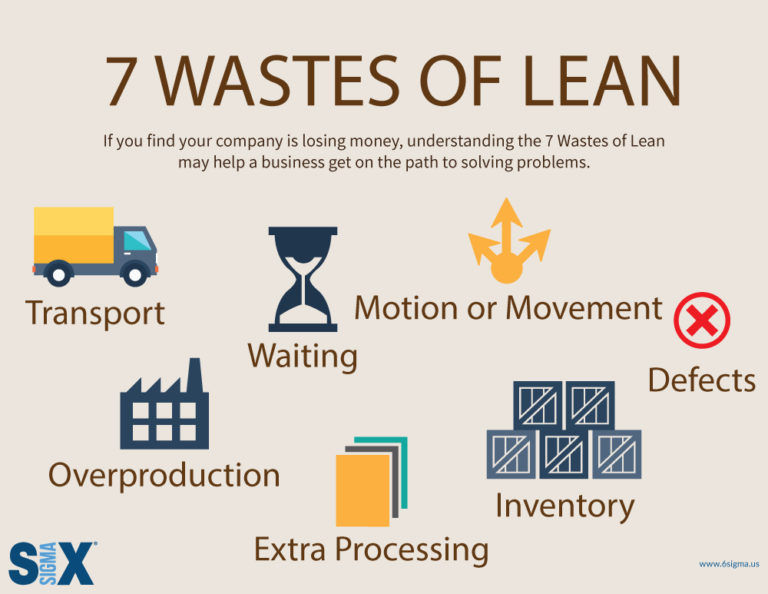 Infographic Design By Six Sigma Las Vegas 7 Wastes of Lean