The newest talent entering the workforce are largely those of Generation Z (born 1997-2012). This generation is comprised of some of the first truly digital natives, one of the most ethnically diverse groups, and on track to be the most highly-educated generation to date. 

Half of the GenZ-ers are still in school and the other half are considered young adults. As these young adults enter the workforce, where will they choose to start their careers and find their independence? A new study from moveBuddha attempts to answer this. In the study, they analyze the top 4 most popular majors for this generation, uncover metropolitan areas with the highest concentration of jobs in these fields and uncover those areas with optimal living conditions for Generation Z. 

To see the full findings and methodology, you can visit their published report here: The Top 25 Cities for Gen Z – Ranked by Social and Economic Factors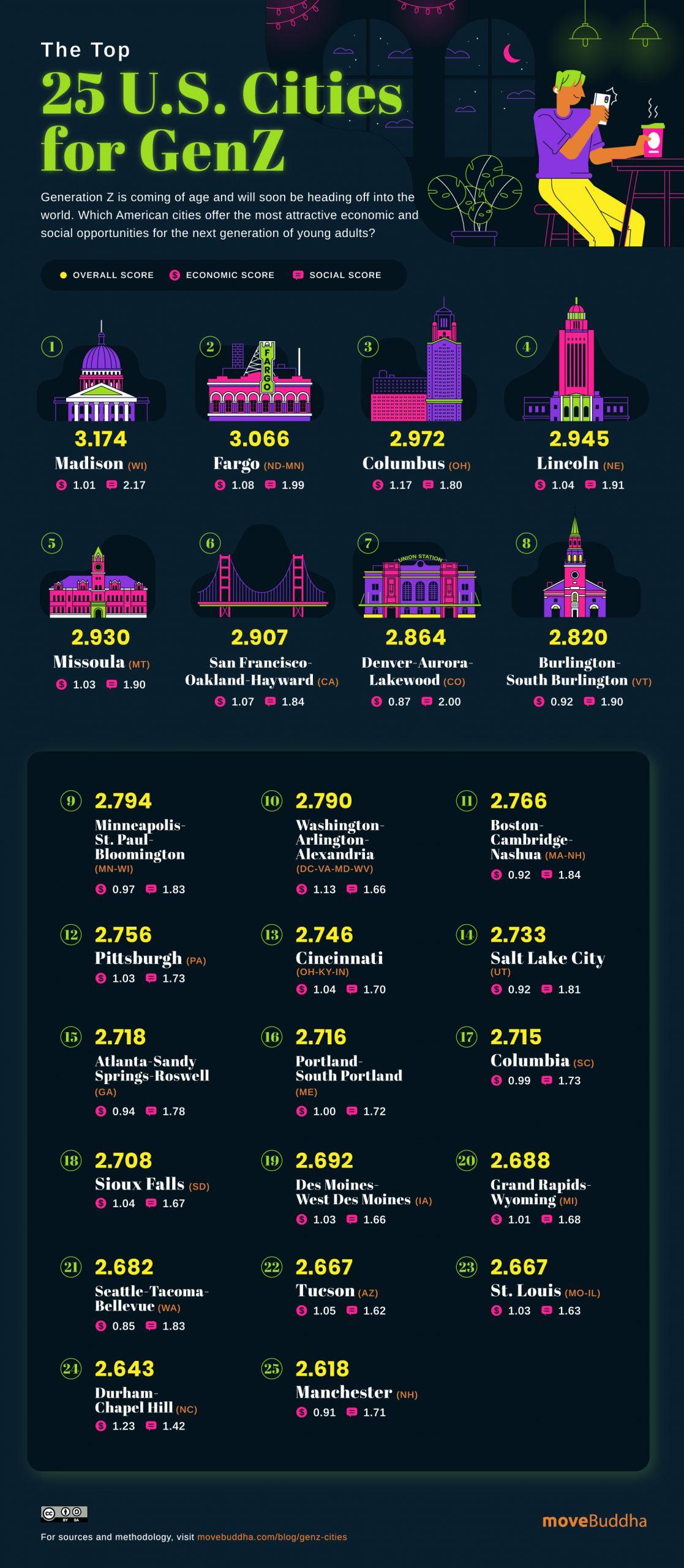 Provided by
moveBuddha.com
Where can Gen Z job seekers find the best opportunities? 
The 4 most popular fields of study for Gen Z grads include Business, Health, Social Sciences, and Psychology. The range of jobs for these fields is vast and includes everything from financial experts and psychiatrists, to healthcare support and social service jobs. 

When it comes to job prospects, the top cities uncovered by the study range from mega metropolises such as Washington, DC (1), San Francisco (2), and Boston (5) to modest metros like Durham, NC (3) and Columbus, OH (4).

Provided by
moveBuddha.com
Cities where Gen Z can more easily strike out on their own
One of the most difficult parts of venturing out on your own after completing your degree is finding a place that has a healthy balance of both jobs and livability. 

The study hones in on areas that offer optimal affordability. Affordability is best in Cincinnati, Sioux Falls, and Fargo, collectively offering lower than average rents AND stronger spending power.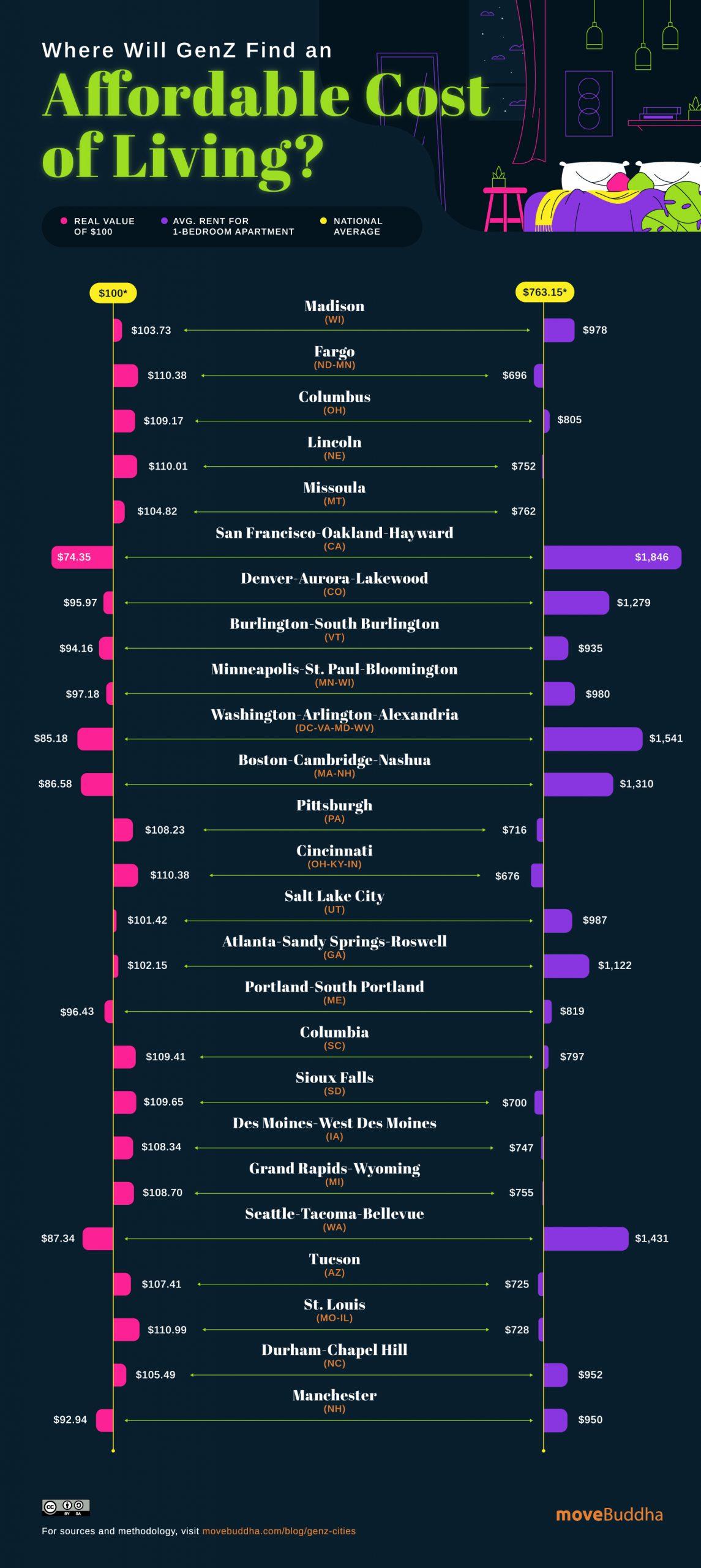 Provided by
moveBuddha.com