Why Would Top Talents Join Hands With You?
Let us imagine that we have come to buy a pair of shoes. We have arrived at the shop. What will be our first moment? We have a few details in our mind regarding the type of shoes we have to buy. We will ask the seller to give us a sporty shoe which is light in weight, trendy, less costly, but made with a good quality. The shopkeeper shows us 4 pairs of shoes. Now let's break the answer into points so that it is easily understandable.
The first pair of shoes was very shiny, looking very different from others. It grabbed our attention first. But then we arrived at the conclusion that that particular shoe is not ideal. It was uncomfortable, and it had very thin sole. Here, we need to understand that, even though the shoe with a very different look grabbed our attention, it was not able to withstand our quality criteria, so we reject them. – That means if our organization is providing something very different from others, it will be grabbing attention. If it wouldn't pass quality control, it will be rejected fast. That means that no matter how unique you are, you are nothing without quality.
Next, the shopkeeper showed us a pair, which was not at all special, but very cheap. We thought it to be low-quality shoes so we left them aside without further inspection. Next, he showed me the best quality pair of shoe, but it was costliest. Even though they were pretty cool, we left them aside because we can't afford them.  – As you can see, the price of the product can make a great impact on the public, because people assume the quality based on the price.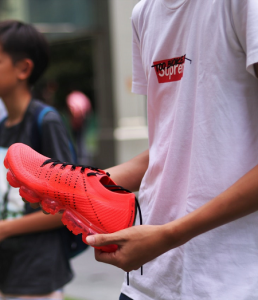 Lastly, he showed us a good quality pair with an affordable price. We finally bought that pair of shoe. Why did it happen? That pair was of good quality, as well as it was affordable.  – When you combine the price and the quality you have the best product on the market.
So to cut a long story short, you must provide the best quality or best price (ideally both). Top talents will be attracted when you give them good organization status, or a good amount of wages, or ideally both. Ideally, both is the best option among others.
Ignited minds know that your organization benefits from them largely. For attracting them, besides having quality organizational scope and vision, they should be offered, something precious. This makes them feel special, and feel the importance in the organization apart from other main aspects of good leadership, good experience, and status of the organization. You can offer them a lot and if that doesn't meet their criteria, they won't come to you. Sometimes it is better for you to provide the honesty and respect because those are the things that will keep a person with you.
Author bio:
This post is written by Mark, who is a proud owner of a blog called the Foosball Zone.