4 Great Lead Generation Tactics For Your Small Business
Whether you're in a B2B or B2C market, and whether you sell software or construction equipment, generating leads is probably a key business goal for you. A HubSpot study found that 61 percent of businesses said that their top challenge was generating traffic and leads. And beyond that, you don't just need leads—you need actionable leads that are more interested in what you're selling and more likely to convert.
Today, we'll look at four lead generation tactics that have the potential to boost your leads and fill your sales funnel. All of them leverage the power of contemporary digital tech, and all of them are proven effective. By adopting today's best practices lead generation, you can make sure your small business is running with the big players and competing as effectively as possible.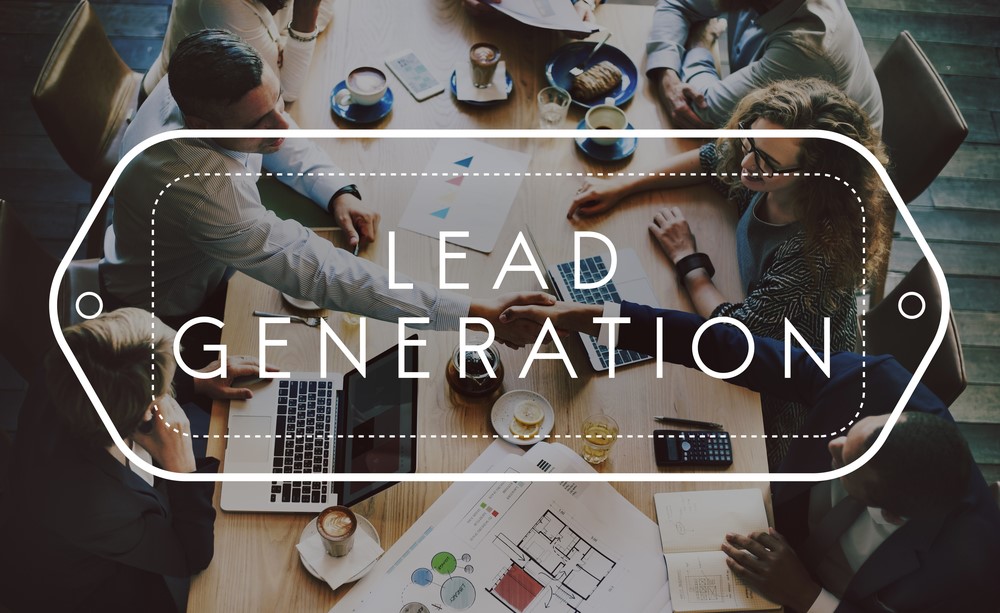 Create a focused social media presence.
Having a social media presence is a must for basically any business nowadays, not least because it's one of your most important lead generation tools. However, your social presence should focus on more than just accumulating likes and views if you want to get great leads.
The key to using social media for lead generation is to offer content that's more than just branding materials—you want something that's relevant and demonstrates a clear value proposition. Post video content of people demonstrating the use of your product or infographics that explain how your business helps solve a problem that your customers might have. When potential customers reach out to you through social media channels, make sure you have someone waiting to respond quickly and professionally.
To help segment your content and target it to the most relevant viewers, you can also use the pay-per-click (PPC) marketing tools built into social media platforms—which happens to be part of our next tip.
Use pay-per-click marketing to target the leads you want the most.
PPC marketing can be a great asset when you use it to employ smart lead targeting strategies. You can use the power of keyword segmentation to great effect here. By dividing search traffic based on position in the sales funnel and specific interests, you can direct people to the most relevant pages for them. Best of all, these tools are built into platforms like Google and Facebook, and are relatively easy-to-use for beginners while offering deep customization options for experts.
For example, a business that sells deep sea fishing gear might buy PPC ads on keywords like "deep sea fishing essentials" to target novices looking for an introduction to the basics. These ads might lead to pages with titles like "Essential Gear Checklist for a Deep Sea Fishing Trip." Visitors like these might not buy anything right away, but they're a great source of customer emails, social media likes and other ways to establish a lead.
Meanwhile, the company might also bid on more specific keywords such as equipment brand names and link those ads to pages with special offers on gear, targeting the experts who already know what they're looking for and are hunting for a good deal. Using strategies like these, you can funnel your search and social traffic to the most relevant ads and get more bang for your advertising buck.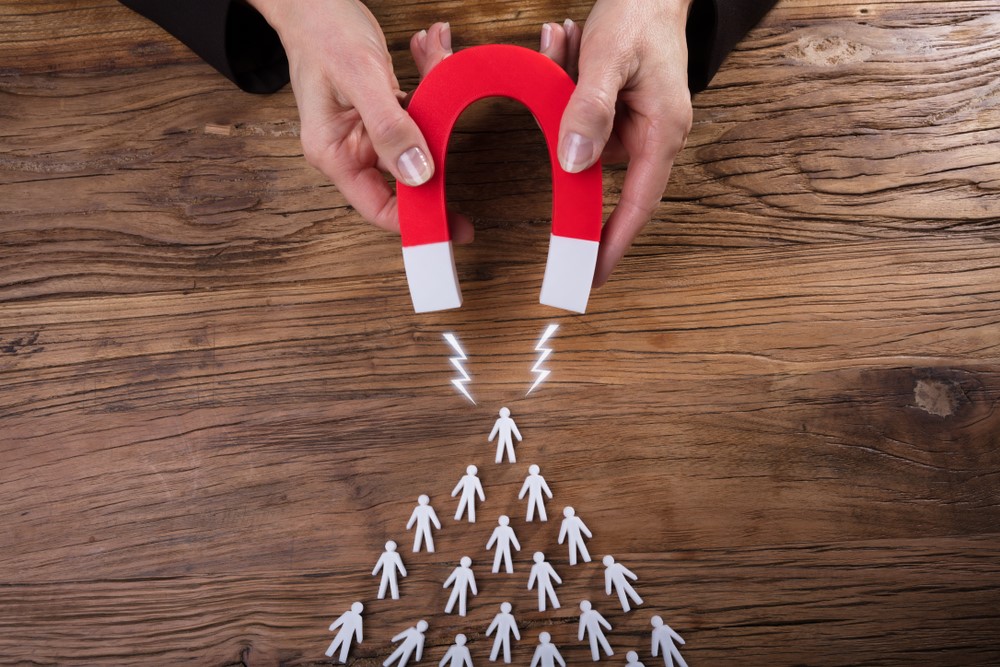 Leverage the power of local SEO.
When a potential lead enters a Google search for "car dealerships near me," who do they see? If you're leveraging local SEO, it might be you—or it might be your competitors if you aren't.
For brick-and-mortar businesses, in particular, local search dominance is critical to creating and converting leads. Google My Business (GMB) is a free Google service that helps businesses manage their online presence, and it's particularly useful for owning local SEO results. There are numerous best practices for local SEO that can help you improve your search rankings, but a few key highlights include:
Making sure that your GMB listing is claimed and filled in with all relevant information like hours, addresses, etc.
Claiming and optimizing listings in alternative services like Apple Maps and Bing Places.
Audit NAP (Name, Address, Phone Number) citations of your business from around the web and ensure that their information is correct.
Build up your NAP citations in relevant information services such as TripAdvisor or the business listings from your local Chamber of Commerce.
Create blogs on your own site, as well as guest posts on locally-focused blogs, to build relevant link signals to your site.
For businesses with multiple locations, create landing pages for your individual locations and make sure that each has its relevant NAP data listed.
These and other simple best practices of local SEO will help you climb your local rankings and attract the key local leads that are the lifeblood of a small business.
Make sure your website is optimized for leads and conversions.
Your website is the backbone of your web presence, so make sure it's designed to do what you need it to do. Content, credentials and special offers should all be available at the customer's fingertips.
Some of the most important lead generation tactics for your website include:
Make sure your call-to-action forms are on the pages that get the most traffic.
Have a wide variety of lead generation pages and make sure that they lead the customer to the most relevant offers.
Offer a live chat service so that visitors can get their questions answered quickly and accurately.
Run A/B tests to optimize your lead generation and conversion rate on your pages.
You should also ensure that your website displays all the relevant credentials that you have. When customers click through to your website, you want to be ready to fulfill all of their needs. For a contractor business, for example, a customer should easily be able to view your general contractor bonding information, relevant licenses, and customer testimonials. (Having the correct contractor bond is, in itself, helpful for generating leads, as a surety bond helps protect your customers and assures them that your business is trustworthy.)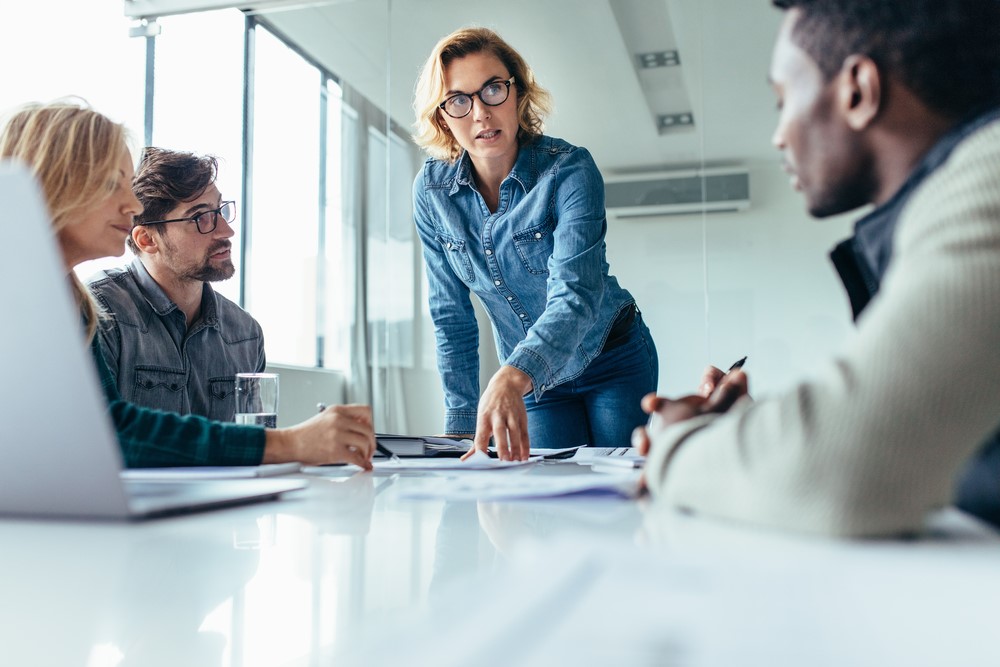 Lead generation in today's competitive economy can feel like a relentless battle for the attention of an increasingly distracted populace—and, often, it is. But you can start winning that battle today by employing these relatively simple best practices to boost your lead generation, fill your sales funnel and ultimately get the conversions you're after.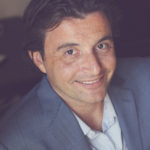 Jason O'Leary Bio
Jason brings 15 years of deep technology, product development, and marketing experience to Surety Bonds Direct. He has been leveraging Agile practices for well over a decade and is versed in various Lean practices as well. Jason has worked on substantial and complex systems dealing with secure information ranging from payroll & employee systems to e-commerce, to travel-reservation APIs.
Prior to co-founding Surety Bonds Direct, Jason led a product innovation team for Equifax where he was recognized with several technology awards including The 2014 Brandon Hall Technology Excellence Award and The HR Tech 2013 Best Product award. Jason is the founder of Xavier Berkeley, a technology consulting practice that has worked on software development and advanced data analytics with various companies including UPS, Whole Foods, TripAlertz, and over 50 others.
Beyond his technology and product expertise, Jason also has experience in online marketing and optimization. At Ozone Online (later acquired by Teradata) Jason led all marketing strategy for the agency's engagements with clients such as Autodesk, Hyperion, and BEA. A veteran of the San Francisco / Silicon Valley technology scene, Jason now makes his home in Charleston, South Carolina with his wife and 3 children.