When you think graphic designer, you may consider the flexibility, remote work, and creativity associated with this job path. You might think less of an actual city where these creatives might find work. However, graphic design jobs (especially those that crossover skills like user experience expertise) are in high demand in every field across industries and certain cities offer better opportunities than others. 

Graphic designers are key in creating stunning websites, shareable content, branding, packaging design, and so much more. Almost every business has a need for graphic designers to optimize their business. These creative professionals have to keep up with new technology, changing marketing trends, and find jobs that help them balance their work and life. Where you choose to work can determine how likely you are to find a job, how much you make, and even how far your dollar goes – all of these can be great determinants of overall quality of life. 

The team at moveBuddha has just released a stunning collection of helpful graphics to assist graphic designers in their job hunt. Using a range of data including the likelihood a graphic designer will find work (location quotient), hourly wage, the spending power of $100, and how many hours you'll actually have to work to earn that $100, the following infographics reveal the best and worst cities to live in if you're a graphic designer. Plus, the lists are divided into different city sizes (by population) for more fair comparisons between the best and worst. For full transparency, all data sources come from three trustworthy separate federal bureaus.  

For those looking for the best chances of finding a job in a major city, Minneapolis, Minnesota is the best bet. Don't go to McAllen, Tx if you are looking for high wages, the median hourly wage in this city is a pall $14.94/hr. Instead look at Washington D.C. or San Jose, CA. When it comes to spending power, consider Walla Walla, WA. It is the absolute best city, albeit small at 60,760 residents, for a comfortable work/life balance where with only 3.25 hours of work you can earn that $100. 

To see the full findings and methodology, you can visit their published report here: America's Best (and Worst) Cities for Graphic Designers.
Best Major Cities for Graphic Designers by Location Quotient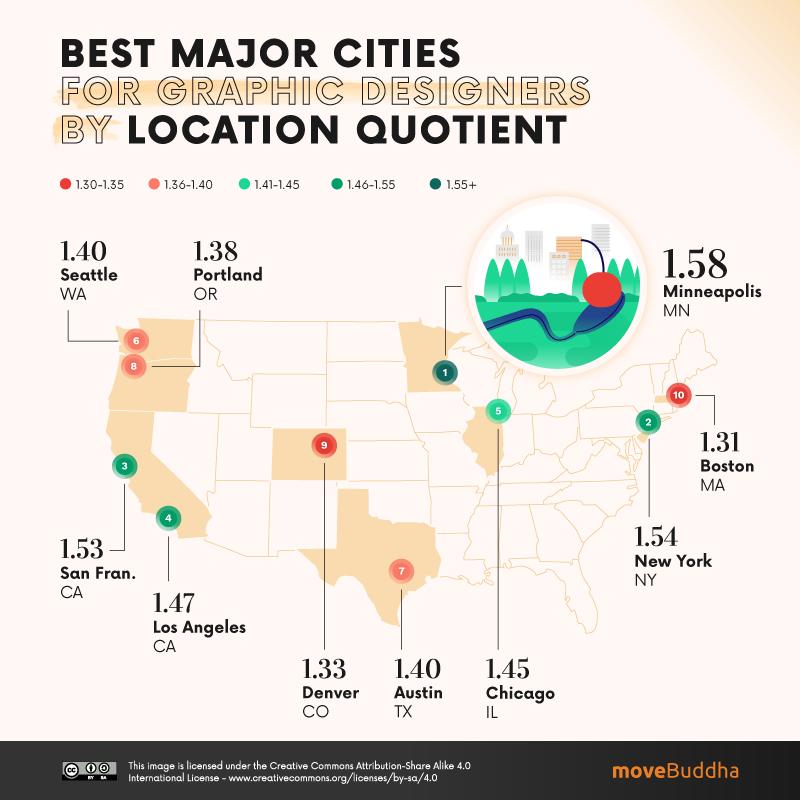 Provided by
moveBuddha
Best Large Cities  for Graphic Designers by Location Quotient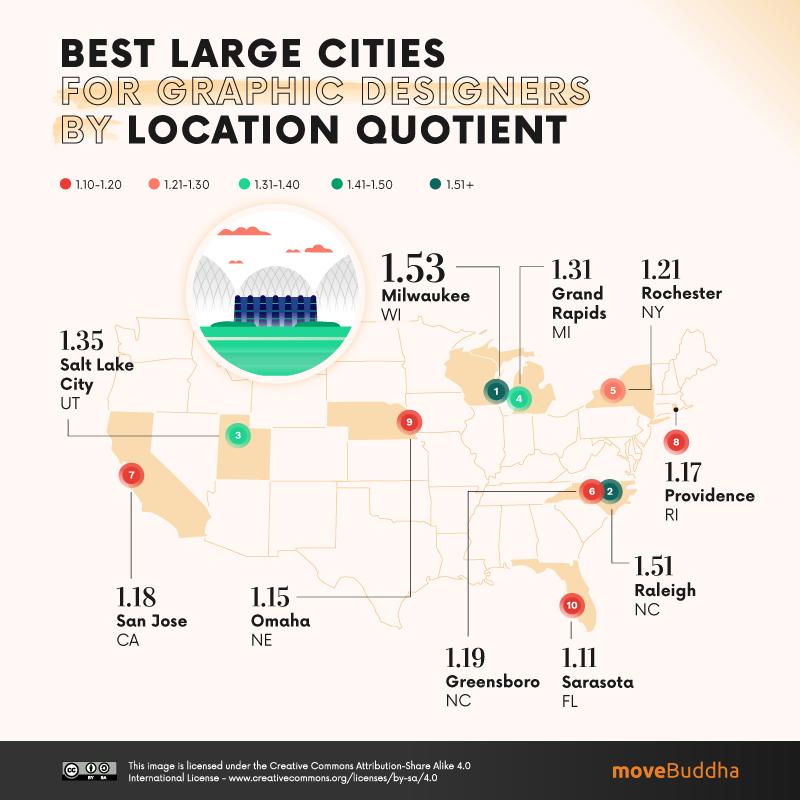 Provided by
moveBuddha
Best Mid-Size Cities for Graphic Designers by Location Quotient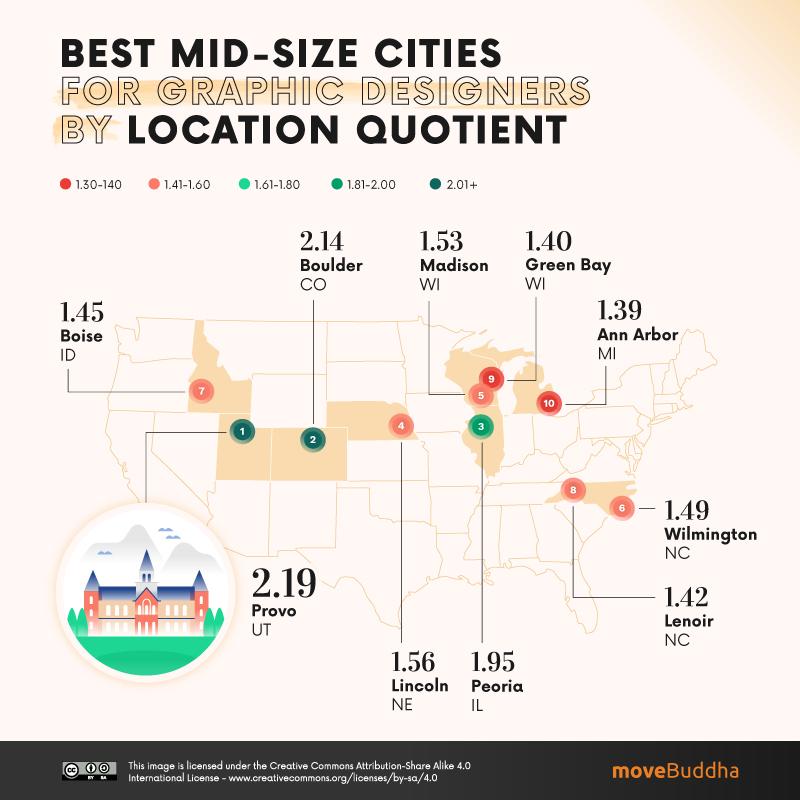 Provided by
moveBuddha
Best Small Cities for Graphic Designers by Location Quotient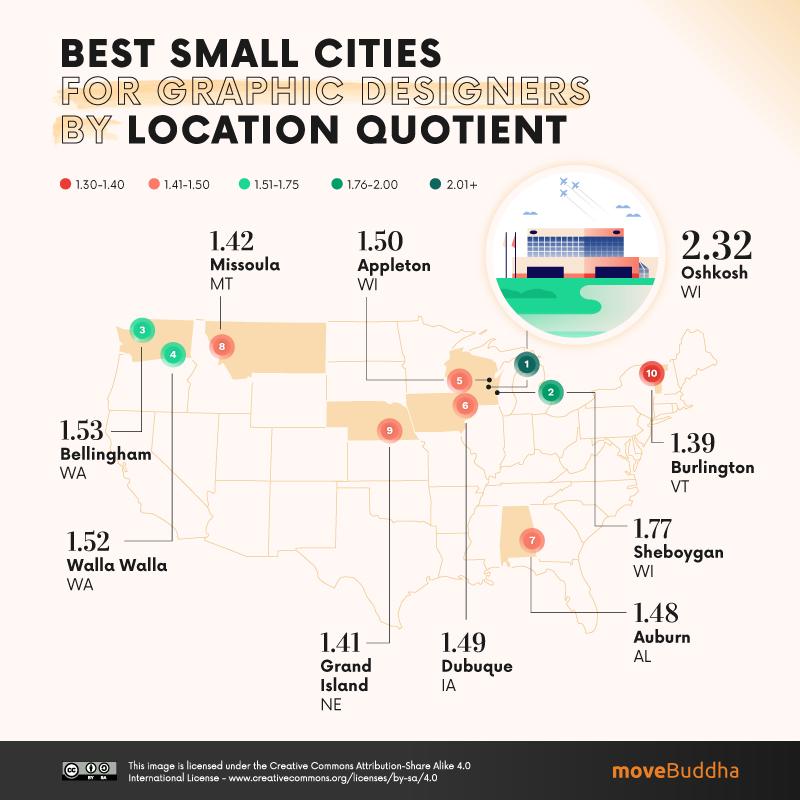 Provided by
moveBuddha
Worst Major Cities for Graphic Designers by Location Quotient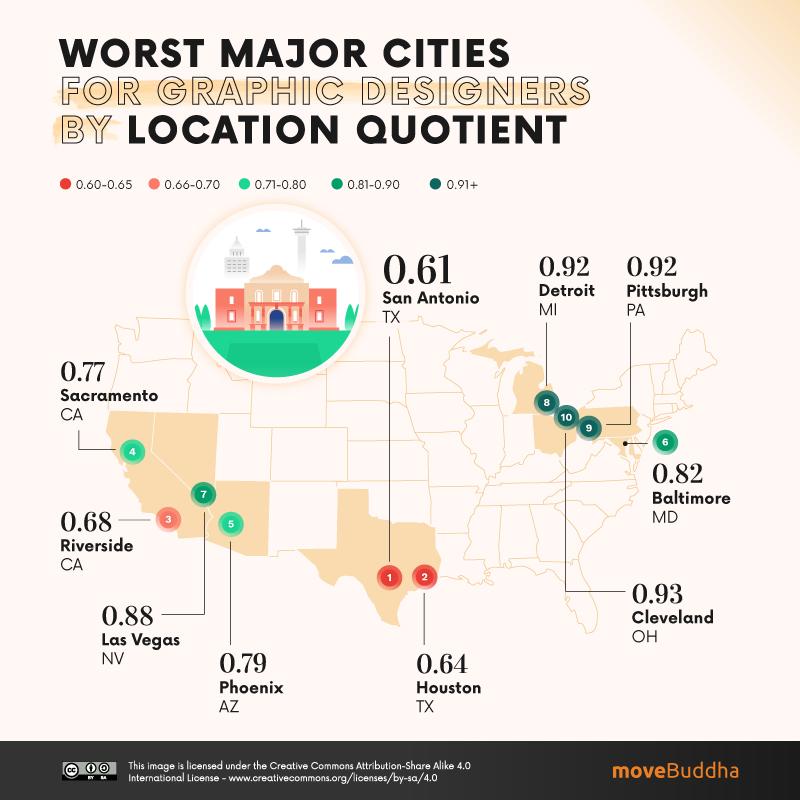 Provided by
moveBuddha
Best Major Cities for Graphic Designers by Median Hourly Wage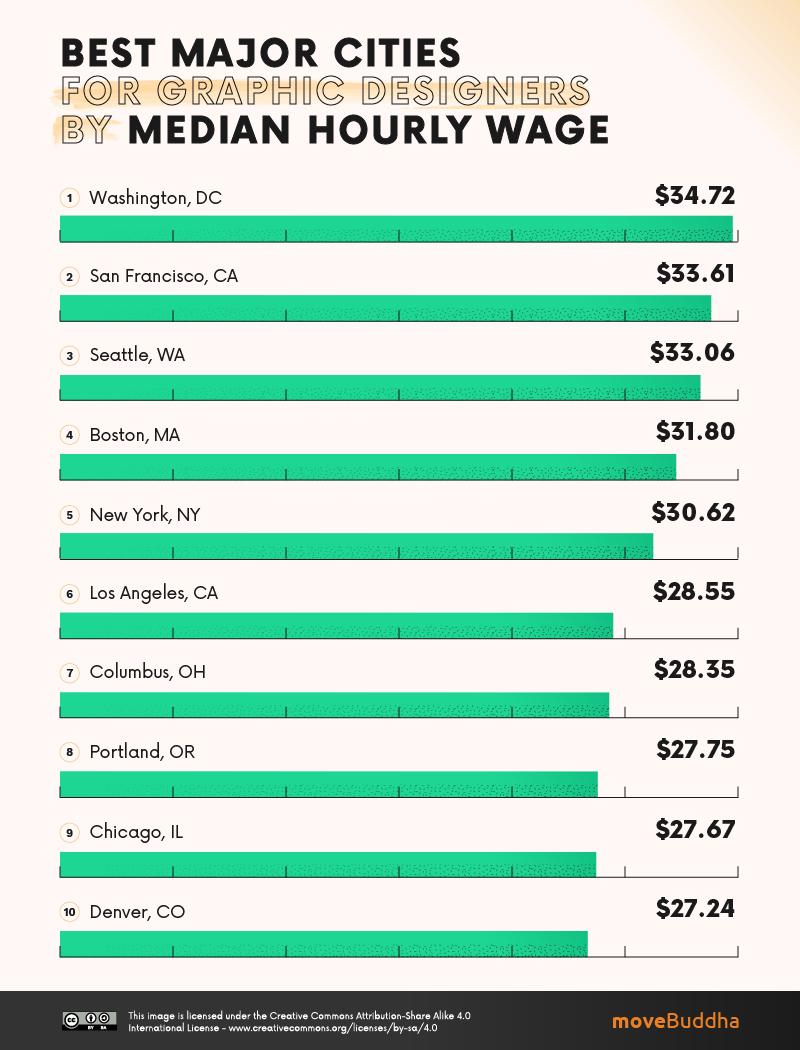 Provided by
moveBuddha
Best Large Cities for Graphic Designers by Median Hourly Wage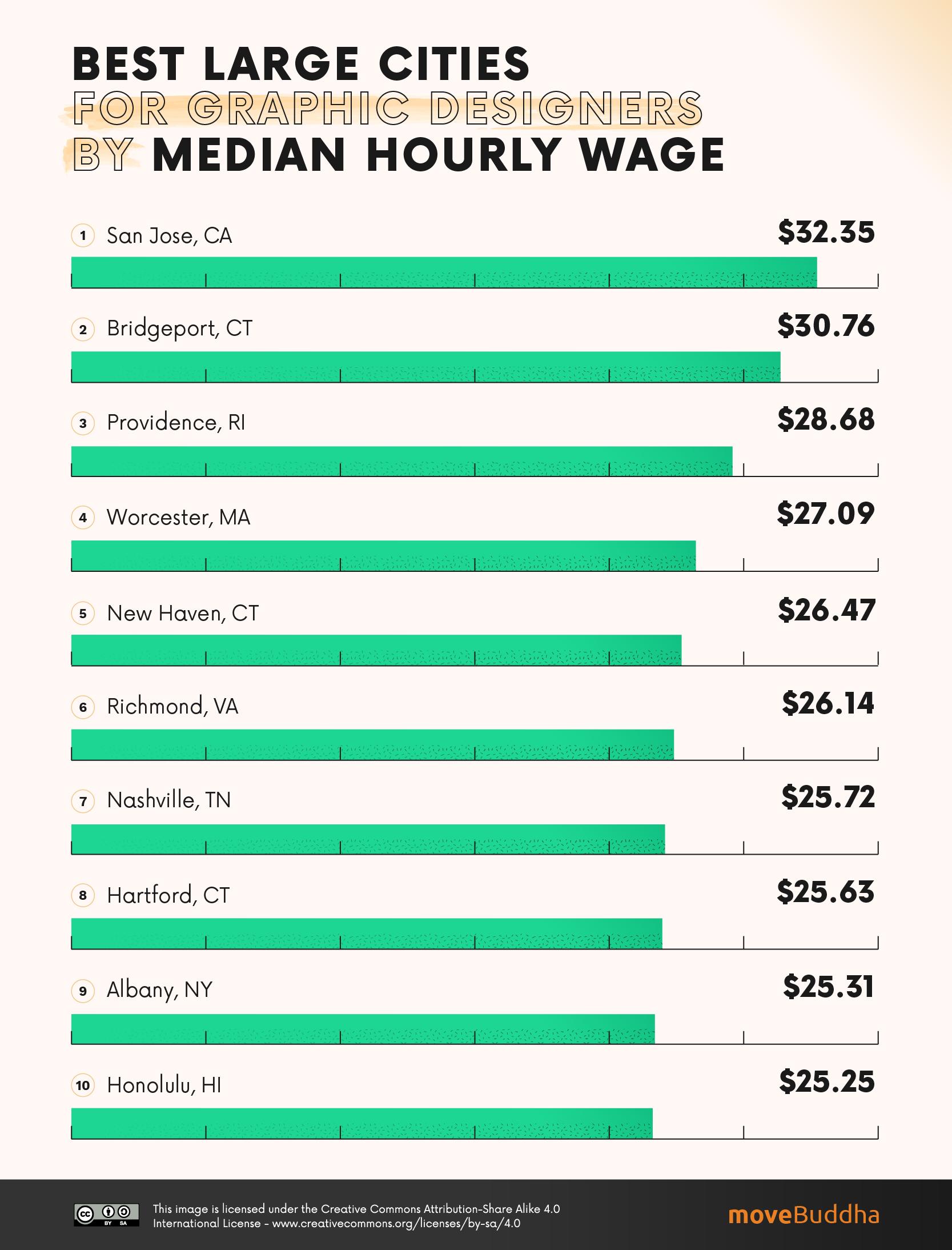 Provided by
moveBuddha
Worst Major Cities (2 million + residents) for Graphic Designers by Median Hourly Wage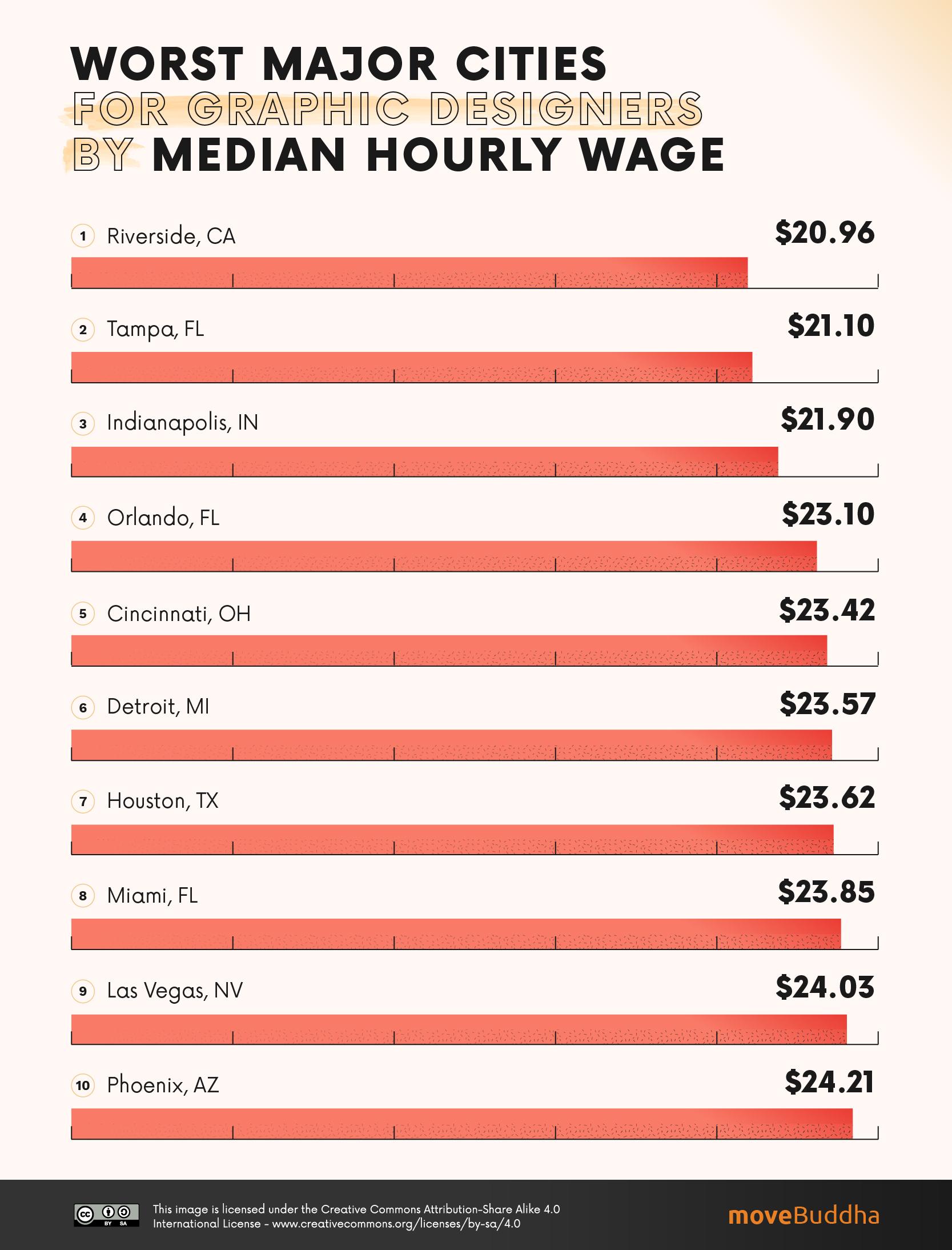 Provided by
moveBuddha
Worst Large Cities for Graphic Designers by Median Hourly Wage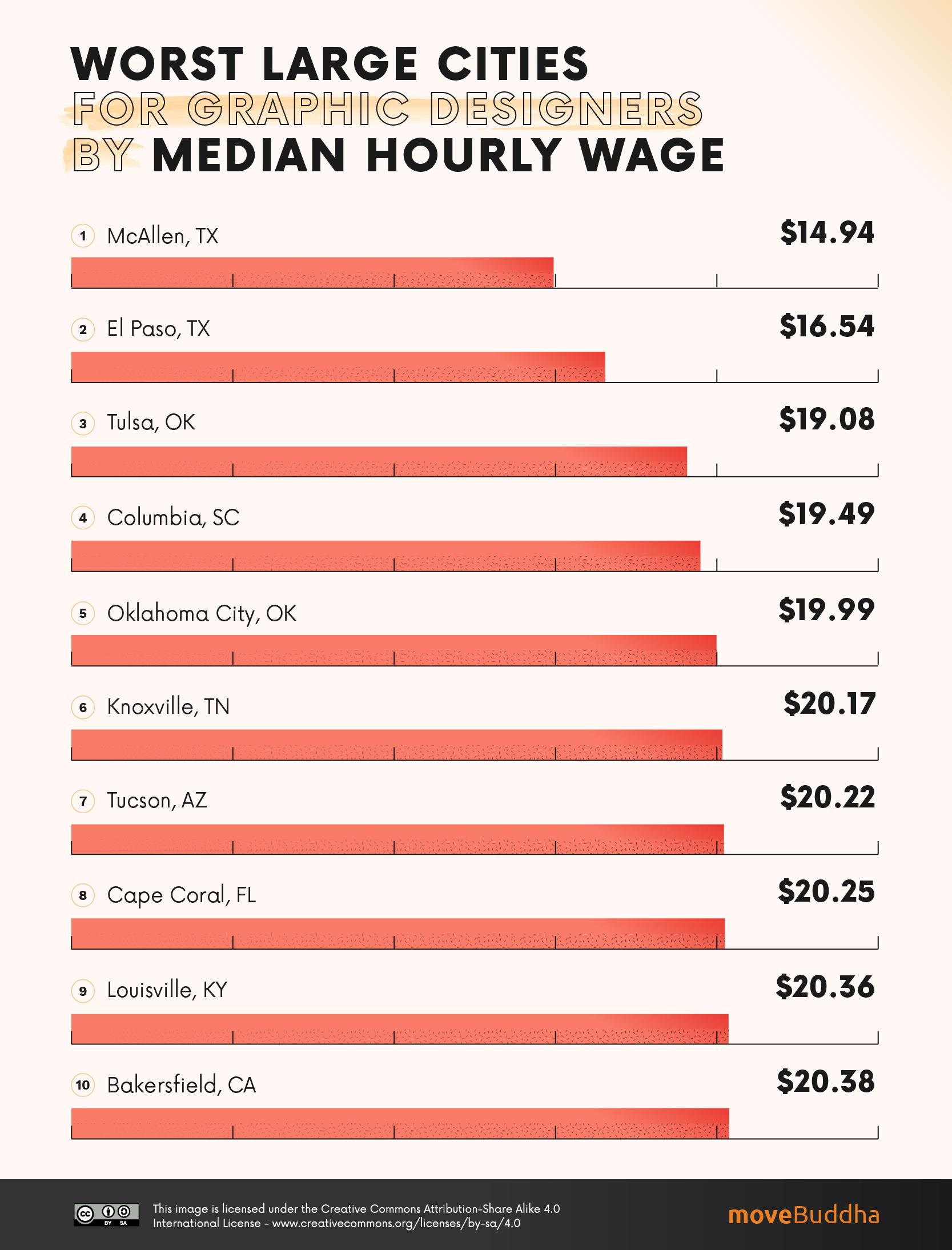 Provided by
moveBuddha
Best Cities for Graphic Designers by Spending Power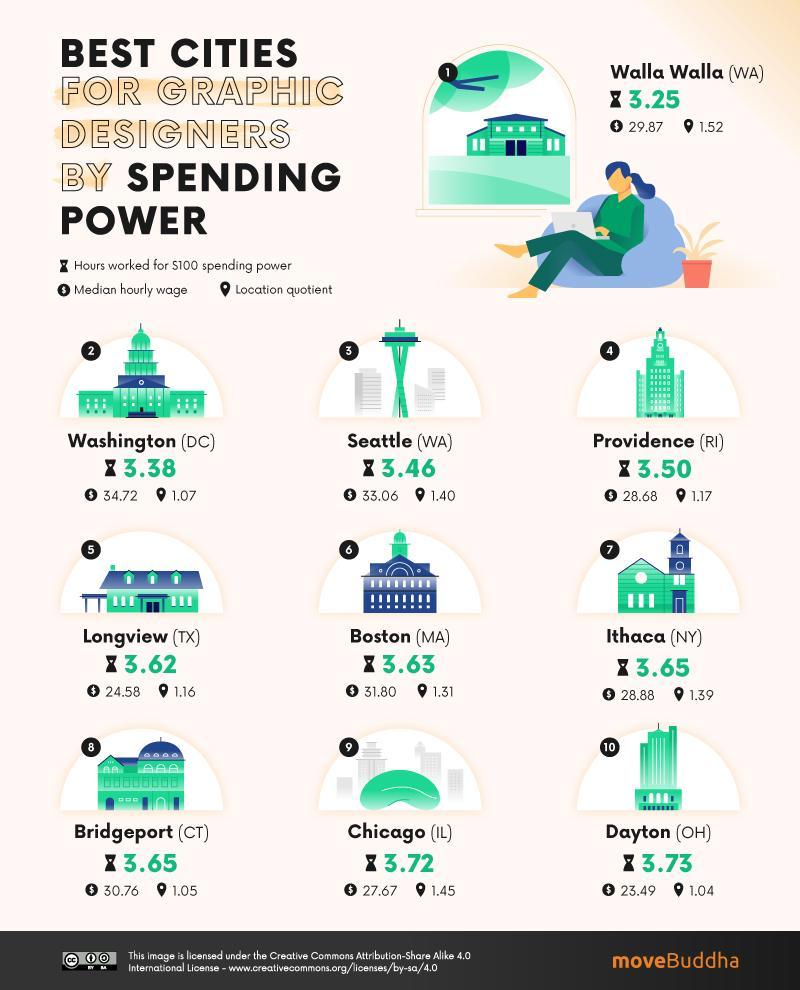 Provided by
moveBuddha
Worst Cities for Graphic Designers by Spending Power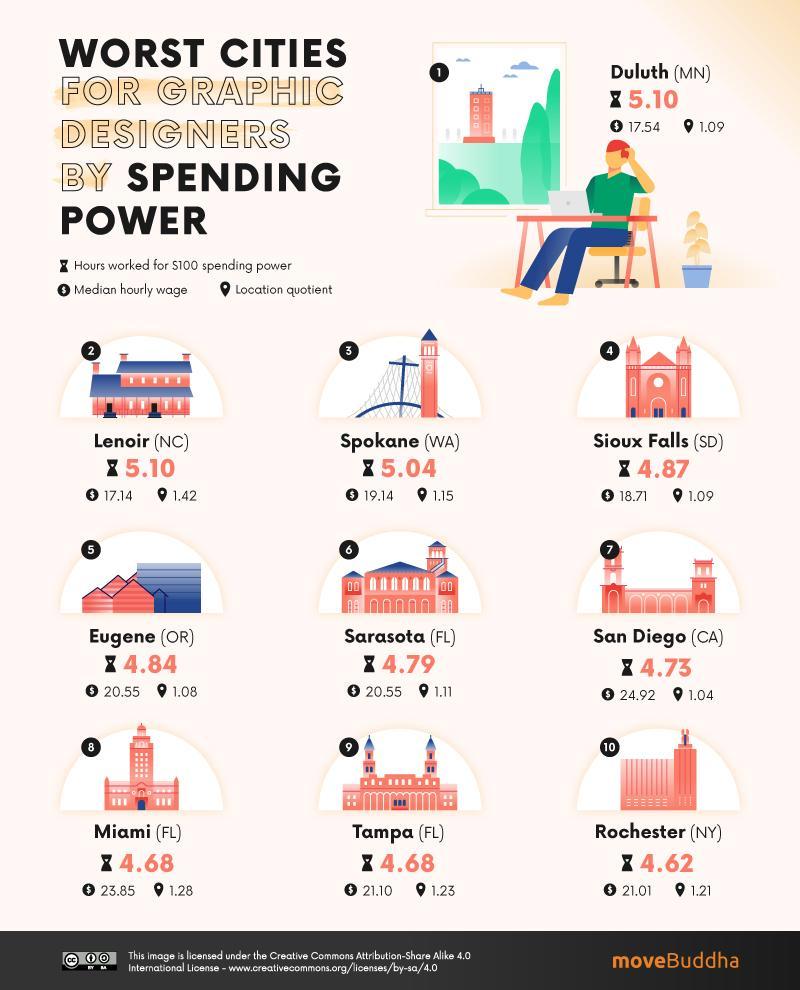 Provided by
moveBuddha