Whether you're a blogger, an influencer, or a digital marketer working with a small business, choosing the right digital marketing tools can be somewhat difficult. There is an abundance of tools available, ranging from software applications to SaaS platforms designed around sales, marketing, customer support, and analytics.
According to recent reports, 70% of marketers continue to invest in tools for content marketing, with 78% of companies having 1–3-person digital marketing teams. Likewise, 77% of digital marketers rely on a set number of tools with a very specific marketing strategy, meaning that their toolsets are intentionally limited.
Relying on fewer modern tools for digital marketing can lead to a much better result in terms of content quality and the audience's reception of it. Let's take a look at some must-have digital marketing tools to help your business grow in 2021 and how to use them to your advantage.
Google is a world-renown company known for its cloud-based services and search engine functionality. Google Workspace aims to combine everything a small business would need to operate online in a single suite. This digital marketing tool includes some of Google's tools intended for digital marketing and content management:
Google Docs
Google Drive
Google Mail
Google Calendar
Google Chat
Google Analytics
You can create content, collaborate with remote employees, store important files, and track content analytics through this single platform. Adding Google Keyword Planner to the mix will also allow you to optimize writing for SEO ranking purposes very easily. You can go a step further and translate and localize your content for international audiences via The Word Point to boost your digital marketing reach. In terms of the sheer volume of features for writing, editing, and tracking content analytics, Google Workplace is an unprecedented tool worthy of your time.
Despite the popularity of social media channels and instant messaging apps, people are still very reliant on email. Based on statistics, 54% of small businesses consider email marketing their top priority, with 81% of them actively using email to reach out to customers.
What started as a specialized email marketing platform slowly transformed into a comprehensive online tool for creating, delivering, and analyzing digital content. The features you can look forward to by using Mail Chimp in digital marketing include but are not limited to:
Comprehensive Email Creator
Custom Design Email Forms
Email Performance Analytics
Social Sharing Features
If you plan on creating content for email marketing purposes, Mail Chimp is just the right tool for you.
SEM Rush is one of the leading platforms when it comes to SEO optimization of content intended for digital marketing. It offers an extensive list of features intended to inform you of the latest SEO trends and how you can use them to your advantage. This will give you an upper hand against your competitors and allow your links to rank higher with global search engines. Some features included in SEM Rush include:
Extensive Keyword Research
On-page SEO Tools
Link Building Features
Local SEO Tools
Content Marketing Analysis
The value of SEM Rush lies in the fact that you can create content using other digital marketing tools and then analyze it for SEO. This makes using IsAccurate as a means to translate and localize your content for international audiences much more viable. Given that SEM Rush can help you find local SEO keywords, writing and localizing content has never been easier – make sure to check it out.
Any business with sales-oriented features needs a worthwhile Customer Relationship Management (CRM) platform. HubSpot is the leading CRM on the market with a plethora of features that will make communicating with and servicing your stakeholders easier.
You can combine HubSpot with any other digital marketing tool we've listed above oк use it exclusively to manage your business' content. HubSpot features dedicated Marketing, Sales, Service, CMS, and Operations hubs depending on your business's workflow. Some things you can do with HubSpot also include:
Creating email templates and sending content out
Cooperating with remote employees
Manage your business' lead generation
Automate your digital marketing and analytics
Track and analyze gathered performance data
While HubSpot may be too comprehensive for solo entrepreneurs, bloggers, and influencers, small businesses and startups should take note of it. Given its comprehensive list of professionally curated features, this digital marketing platform can transform the way you do business online going forward.
Making the Most out of Digital Marketing Tools
While only four digital marketing tools may not seem like much, these tools are the leading choices in the industry regarding their functionality. Learn to use fewer tools to do more things for your business instead of overextending your resources. Once you get used to using the tools we've discussed, you will be able to achieve more in less time than you did before. When that happens, your business and market reach will grow organically.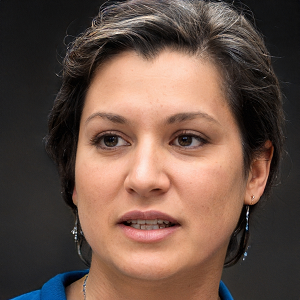 Author Bio:
Charlotte Banks is a freelance blogger and an educator. She mostly blogs about education-related topics, including tips for teachers, students, and parents. She's also one of the writers and an experienced essayist.